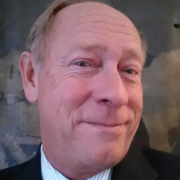 Tell us a little about you and your company?
Law Offices of Jan G Johansson (JJlaw) is a law firm located in New York City and Southampton Long Island.
How long have you been practicing law and what kind of law do you specialize in?
The firm started in 1993 in New York City. The firm specializes in immigration, both family and corporate, including work visas (H-1B) , intra-transfer of personnel (L) and family based petitions (green cards). In addition I do international estate matter, family and real estate law. I am admitted in New York State and the State of Connecticut, both federal and state.
Can you tell us about your accomplishments in your life? In your career?
I had the privilege to study at three major universities; Uppsala University, Uppsala. Sweden, New York University, New York, and King's College, University of London. U.K. and even though it left me nearsighted as a bat it also left me with the most wonderful memories and friends from virtually all over the world.
How has the law progressed over the last decade? Any insights you can give our members?
Everything is getting more and more regulated and complicated and that goes for immigration law as well. Our immigration regulations can be very unforgiving should you get lost in the jungle of often contradicting rules that make up the U.S. immigration system and this is really the main reason why you should contact an immigration attorney before you set out to file a petition that might be a life changer for you.
I, as an attorney that grew up in Europe and who also have a law degree from a Civil Law country and who in addition is multi lingual, can provide a European client with that certain understanding of where they come from, how they look at their situation and explain to these client how the U.S. system works, how it affects them and how to apply this system to their benefit.
How long have you been a EuroCircle member?
Oh I would say 5 years.
How long have you been living in the states?
Over 30 years
Where are you originally from?
Native born Swedish
What are your favorite places to visit in your home country?
My county Dalarna (the valleys), Stockholm and the West coast of Sweden.
What tips can you give our members when traveling there?
That's easy: Visit in the summer!
When you aren't practicing law what are your favorite things to do in New York?
Try to enjoy all the good things New York has to offer from museums, theatre and art to food and of course: its people!
Anything else you would like to tell our members about?
Yes, if you are planning to apply for an H-1B visa this spring, don't delay, your petition has to be filed by April 1st!
How can our members contact you for a consultation?
You can either call me at 212-517-2750 or email me at JJlaw@msn.com, mention "EuroCircle" for a free initial consultation. Also: for more info about the firm, please visit www.immigrationJJlaw.com
Mr. Johansson is a member of the Bar of the City of New York, The Connecticut Bar Association, The American Immigration Lawyers Association, and The Maritime Law Association of the United States.
Connect with Jan G Johannson:
Phone: 212-517-2750
Email: JJlaw@msn.com, mention "EuroCircle" for a free initial consultation
Website: www.immigrationJJlaw.com
Linkedin: www.linkedin.com/pub/jan-g-johansson/1/516/481