Austin Polish Society Presents the 7th Austin Polish Film Festival and Polish Poster Exhibit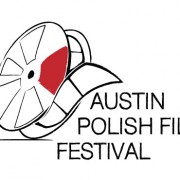 Tickets at http://www.austinpolishfilm.com/HOME/2012_Festival for the 7th Annual Austin Polish Film Festival (APFF), taking place November 1 – 4, 2012, at the Marchesa Hall and Theater. This is a unique opportunity to see Polish feature films, documentaries, and shorts in Austin! Films have English subtitles. The APFF will present 9 feature films, 3 documentaries and 2 short films, plus children's animations. The APFF will also feature discussions led by film director(s), other guest artists, and community educators. During the APFF, a Polish poster exhibit featuring a collection on loan from the Chicago Polish Museum of America will also be held at the Marchesa Hall.
The 7th APFF opens Thursday, November 1 at the Marchesa Hall and Theater with a gala reception. The gala opening will feature guest director, Ms. Maria Sadowska. Ms. Sadowska will be introducing her film Dzień Kobiet/Women's Day (2012) to Austin audiences. A new guest for the 7th Austin Polish Film Festival will be Katarzyna Kwiatkowska, (b. 1974), who has been featured in over 10 Polish feature length films and starred in many Polish TV film productions. She plays the lead role in Dzień Kobiet/Women's Day. Ms. Kwiatkowska will be attending the 7th Austin Polish Film Festival with the film's director, Ms. Maria Sadowska.
For a listing of APFF tickets, films, times, program updates, and sponsors, please visit http://www.austinpolishfilm.com/HOME/2012_Festival
Ticket Prices:
Austin Polish Society Member prices are:
• $8 per ticket per film for adults
• $6 per ticket per film for students
• $65 for VIP passes (includes Polish buffet on opening night and all 13 films and events) Best deal!
• $30 for Gala Opening Night + Film
Non-Members
• $10 per ticket per film for non members;
• $7 per ticket per film for student non-members:
• $75 for VIP passes (includes Polish buffet on opening night and all 13 films and events) Best deal!
• $35 for Gala Opening Night + Film
To join APS: http://www.austinpolishsociety.org/new/membership
Children under 12 are free. Austin Polish Society is a non-profit organization. Fifty per cent of the proceeds support Polish or Polish American students and scholars, Donations are tax deductible.
Maria Sadowska, 7th APFF Guest Director
A composer, arranger, writer and a director, Maria Sadowska (b. 1976) is also an accomplished Polish singer and songwriter who began her musical career at age 14. She is a graduate of the Academy of Film and Television in Warsaw and the Łódź Film School. Her student feature film, entitled Wings, was shown at numerous international film festivals. Her other movies include: Interrogation, A moment before…, A couple of scenes from the life of an artist, Who am I still, and Love me a little. Ms. Sadowska was co- director of Demaquillage – a film consisting of three episodes, in which young female directors portray contemporary life. Ms. Sadowska calls Dzień Kobiet her "feminist western". It is Ms. Sadowska's feature film debut.
Dzień Kobiet / Women's Day (2012, 90 min)
Halina, a modest cashier in a chain grocery store is dreaming of a better life for herself and her gifted 13 year-old daughter, Misia. She soon gets her chance when she becomes the store manager. She discovers that the price for a higher salary and a better standard of living is dishonesty, manipulation and deceit. She turns from victim to villain at work and she is so consumed with her work that she fails to notice her daughter's addiction to computer games. She will soon have to start her journey for forgiveness…

Supermarket (2012, 84 min.), directed by Maciej Żak (b. 1962), is a dark, mysterious story about a young man who is arrested for a crime in a big department store. The reason is unclear. He is sent off for observation to a psychiatric ward, where he tells a story about the events of a New Year's Eve crime. His tale becomes a horror story involving a married couple, whose life was forever changed by the events.
My Name is Ki (2011, 93 min.), directed by Leszek Dawid (b. 1971), is a story about Ki, a young woman who refuses to play the part of the tired single mother; she wants to live a fast-paced and colorful life. Will her relationships with men help her to grow up and embrace love and responsibility for her son?

Sala Samobójców / The Suicide Room (2011, 117 min.) is directed by Jan Komasa (b. 1981). Dominik is the product of a success-driven marriage between businessman Andrzej and CEO Beata. With only 100 days to go before the final school exams, Dominik is on target to graduate with top marks and gain entry into the finest university. Through a series of humiliating events involving another male classmate, Dominik's world comes crashing down. He sees the online comments his classmates are making about him on various social networks. Daunted by the thought of returning to school he reverts from real life and logs into the virtual world. Cloaked in his avatar, Dominik meets Sylvia, who hasn't left the virtual world in years, and he joins her and her friends in the "Suicide Room". Soon enough Dominik struggles to decipher what is real as common virtual experiences bleed dangerously into reality. Not only do the lives of those around him become threatened but Dominik's own life is at grave danger.
80 Milionów / 80 Million (2012, 105 min.) in this action film directed by Waldemar Krzystek (b. 1953), five activists in Wroclaw withdraw 80 million złoty (USD $100 million) from trade union accounts, despite the strict supervision of the security police, on the eve of the imposition of martial law. Poland's 2013 Oscar candidate, 80 milionów is an action-packed film and a true story about the hard times and the Polish struggle for freedom. Set in the southwestern city of Wrocław, one of the strongholds of the Solidarity
movement, the trade union leaders' daring action took place just hours before the union's accounts were blocked. The money helped organize Solidarity's legendary underground activities over the coming years.
Róża / Rosa (2011, 98 min.), directed by Wojciech Smarzowski (B. 1963), is set in the district of Mazury (Masuria), located along the former Polish-Prussian border, between 1945-46. After World War II, the region – which had been previously subject to strident "Germanification" – is handed over to Poland. Residents with German roots leave for Germany. If they want to remain, they have to learn Polish and get along with new Polish settlers. In the summer of 1945, a former Army soldier who lost everything in the war, arrives in the area. The man comes to a house owned by a woman named Rose. As the widow of a German soldier, she speaks German and Polish. The visitor learns the dramatic story of the woman's life – she was brutally raped by soldiers and forced into prostitution by the Soviets. New settlers in Mazury, who look upon her as a German, treat Rose with contempt. An emotional tie flourishes between the soldier and Rose.
Droga na drugą stronę / Crulic – The Path to Beyond (2011, 73 min.) is directed by Anca Damian (Romanian, b. 1962). Droga na drugą stronę is an animated documentary film that tells the story of the life of Crulic, a 33 year-old Romanian who died in a Polish prison while on a hunger strike. Accused of stealing, Crulic is not provided due process. The acclaimed Romanian actor, Vlad Ivanov, narrates Crulic's ironic voice over from beyond the grave. A strong visual style, the result of beautifully hand-drawn images, collage, stop-motion, and animation techniques, blend to create a striking, surprisingly integrated and memorable film. This film is a Polish Romanian co-production. Crulic – The Path to Beyond producer and president of the Polish Magellan Foundation, Arkadiusz Wojnarowski, is invited to speak and facilitate a discussion about this human rights film after the 3:30 screening.
Wymyk / Courage (2011, 85 min.) is directed by Grzegorz Zgliński (b. 1968). Brothers Alfred and Jurek are at odds on how to run the family company. While together, they witness a helpless girl being attacked on an urban train. Jurek stands up for her, while Alfred holds back. After facing a violent incident on a train, their lives change completely. The situation forces them to reveal who they really are.
Lęk wysokości / Fear of Heights (2011, 100 min.) is directed by Bartosz Konopka (b. 1972). Thirty-something Tomek has made a life for himself in the big city and has a successful career as a TV reporter and a happy family. His ordered life is disrupted when his estranged father arrives. Tomek decides to reach out to his father, although they haven't seen each other for years. It turns out his father is ill. The relationship spans highs and lows that impact Tomek's life permanently in this intimate family portrait.
Short Student Films
Chomik / The Hamster (2012, 30 min.), is directed by Bartek Ignaciuk.
Przemek, a beloved pet of two elderly people, Maria and Wacław, falls from their apartment window. The shocked couple find Przemek on the roof of their car parked outside the building. The hamster is barely alive. This seemingly trivial accident triggers an avalanche of minor catastrophes. The small, local community is incapable of finding a common language or common values to face the situation.
Mika (2012, 29 min.) is directed by Joanna Wilczewska. A young journalist is waiting and wondering – will she meet Him? Will it be a chance meeting? There are twists and turns in Mika's life that result in unexpected consequences. What role does chance play in her life? How much of it is her conscious choice?
Documentaries
Druga Strona Plakatu / The Other Side of the Poster (2010, 52 min.) is directed by Marcin Latałło (b. 1967). Ania must design a poster for a documentary about the Polish poster school. But unlike contemporary film posters, which are supposed to sell, hers must speak to the rich history of Polish poster culture. Polish poster art is one of the most important graphic movements of the 20th century.
In the postwar Polish reality, where communism dominated and the streets were drab and gray, posters were not only a better propaganda medium; they were the only color in an otherwise dull city landscape. Polish designers constrained by censorship, elevated posters into a functional art. The artists used very subtle, but expressive metaphors. What was later named the "Polish Poster School" was a movement that became an artistic trend transforming the posters in Europe. The film features archival material with the masters of the Polish poster school, Henryk Tomaszewski, Jan Lenica, Roman Cieslewicz and other leading poster artists from Poland and France. There are interviews with film directors, curators, museum directors and art critics. A wide selection of historical posters is also featured. The film has received many international prizes. This is the first Polish documentary film about this important 20th century graphic movement.
Beats of Freedom (2010, 72 min.) directed by Leszek Gnoinski and Wojciech Slota, also known as "How to Overthrow a Totalitarian Regime with the Use of a Homemade Amplifier" is a captivating documentary film about the birth and evolution of rock music in Poland. Colorful memories and surprising confessions from the country's greatest musicians make this story memorable, as does the hard sound of Polish rock. Take a trip into a very different world that will open both your mind and ears. Beats of Freedom is a window onto another reality, created via unique, often shocking recordings from the last 50 years.

Andrzej Wajda: Róbmy zdjęcie!/Let's Shoot! (2009, 52 min.), directed by "The Paladino Goup", Maciej Cuske, Thierry Paladino, Marcin Sauter, and Piotr Stasik, is a fond, but realistic look at the legendary Andrzej Wajda at work on the set of his award-winning 2008 film, Katyn. Wajda, awarded an Honorary Oscar in 2000, was closely watched by members of the Paladino film team during the shooting of this documentary film. On the set of Katyn, Wajda is busy directing, talking to his collaborators, to the actors and technicians, and, sometimes, resting between takes. The documentary reveals how meticulous the director is on the set: while he observes the actors, sits for photos, talks to the extras or takes a paintbrush and corrects some set decorations.
Wajda believes that one should photograph temper and energy, using this to inform the final film. He subsequently grows impatient when set preparation becomes prolonged ("Come on, let's shoot!"). He never wants to lose those elements.
Children's Polish Animations (FREE) presented on Saturday, November 3, from 1 pm to 3 pm at the Marchesa Hall & Theater location. Polish language teacher, Ms. Magda Boudni, will be providing activities, films, and snacks for children (ages 4-12)
Artist Workshop with guest artist Austinite Mig Kokinda – Saturday, November 3, 3 to 5 pm (FREE) followed by Polish Poster documentary Druga Strona Plakatu / The Other Side of the Poster (2010, 52 min.) at 5 pm
Artist's statement: Posters have always looked good to me – the W.P.A., World War II propaganda and art nouveau spawned some of my favorites. I have always like making things, and as a teenager I began drawing flyers for punk rock bands. My early designs were fairly retarded, but I kept trying and eventually learned the basics of silk screening.
The first attempts at full color posters were also fairly retarded – I didn't use hinges, so multiple colors were registered by hovering the screen above the print, squinting through the ink and hoping to set it down in the right place. Eventually I got a job as a silk screener, but by then a love for spray paint began to blossom. Experimentation using stencils and spray paint started around 1992 or 1993; today, almost all of my posters use this medium. The drawbacks to this are limited runs (above 40 prints and the stencils need re-cutting), a time consuming process (hampered by moist or cold weather), and a destruction of brain cells (hopefully slowed by a mask). Everything is done by hand, from designing and drawing it to cutting it out (I am lost on a computer) – making it a lengthy labor.
Why do it this way? Because it is a labor of love. I would rather spend my time doing something I enjoy than wasting my time doing something to get by. The colors, images and overspray make a poster unlike any other – and each print in a run is unique unto itself. Heck – they even smell more than other posters, too.
Mig Kokinda Exhibit
Mr. Kokinda will have an exhibit of work from November 1-15, 2012 at the Marchesa Theater and Hall, 6406 N I H 35, Ste 3100. The Gallery is open from noon to 5 pm, Tuesday-Sunday, closed on Monday.