EuroCircle November Get-Together at Modern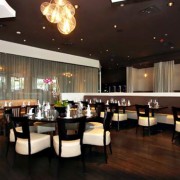 Greetings everyone:
Our November get-together will be on Wednesday the 7th (NOT Tuesday) and we will meet at the newly opened Restaurant-Bar MODERN located at 3365 Piedmont Road (Tower Place).
For those of you familiar with the area, it is the old Copeland's restaurant location. Free parking in complex garage or valet for $5 if you prefer.
Start time is 7:30 as usual and we will have appetizers on hand. We will gather around the bar area and also have access to the outside patio (weather permitting).
See you all there!!!
THe Atlanta Eurocircle Team
atlanta@eurocircle.com