EuroCircle April Fool's Day Drinks @ Davio's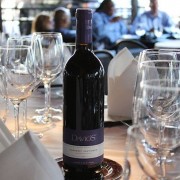 EuroCircle's April Fool's Day Drinks @ Davio's
Greetings Atlanta EuroCircle members,
Our April Get-together will take place next Wednesday (April 1st) at DAVIOS in Buckhead located in the Phipps mall area.
We will meet in the bar area and will most likely also have access to the outside patio, especially if the weather is good. We will have drink specials and I'll find out about the appetizers at a later date.
More info to follow  – please save the date for next Wednesday April 1st! Members, please LOG IN with your email and password to sign up and find more details. (if you are not a member yet, register below — it is FREE.)
Share this EuroCircle event and invite other Europeans to join EuroCircle.com – it's free.
REGISTER HERE AS A NEW MEMBER
Salutations,
David
Atlanta EuroCircle
Check out some of the latest interviews at our website:
The Size IS Everything says Chef Alan Braux
Mattias Strömberg – From Sweden to Budapest with South Korean Flair
Hanna Doyle – How does a woman from subarctic Oulu end in humid subtropical Houston, TX
Florian and Romana Prelog – Creating the European haven @ the Prelogs (Austin)