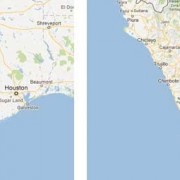 We invited all the City of Austin's International Welcome Ambassadors Organizations to tell us who they are. Carol Hayman, the current (2012) President of Austin/Lima Sister Cities Committee kindly provided us information about their group.
Carol says "Austin/Lima Sister Cities committee's mission is to strengthen the relations between the two cities through shared activities. Our goals are to foster cultural, educational, and humanitarian exchanges as well as raise awareness of Lima, Peru and Peruvian culture here in Austin.
One of our main activities is to organize annual art exhibitions in both Lima and Austin. The exhibition in Austin is up for the month of October at the Nettie Lee Benson Latin American Collection Library, University of Texas. This is a wonderful opportunity for Austinites to see beautiful work from artists in one of our 12 Sister Cities, as well as work by local artists, much of it with a Peruvian or native American theme.
In addition, the Peruvian Consul General, Sr. Carlos Polo will be leaving for Peru so we will be having a farewell reception at the Benson on October 27th, 2012 6:00 – 8:00 pm.
We hope you will join us for that as well. The exhibition is also a fundraiser for the Centro Para Madres Adolescentes, in Lima."
For more information please contact the President of the Austin Lima Sister Cities Committee, Carol Hayman, at 477-3099 or visit the committee websites at
http://www.austintexas.gov/department/lima-peru
http://www.austinlima.org
Kaisa