An Independent Classy Happy Hour presented by EuroCircle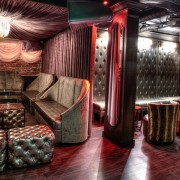 It has been too long since we had a good social, so what better way to celebrate seeing each other than combining the United States Birthday, Jazz, and a very cool venue to this great occurrence.
We will also have a great happy hour that will tempt you to sneak out early from the office as who wants to work until 6PM on the evening before the biggest & most celebrated weekend in the United States!
Let's use this evening to welcome the new expats that have arrived since Kingsday party in April. A warm welcome to the greatest city in America that holds the current NBA title 🙂
No cover. However, your RSVP is greatly appreciated as we have reserved a VIP section just for EuroCircle group.
Happy Birthday America!
And hope to meet you at Hawthorn!