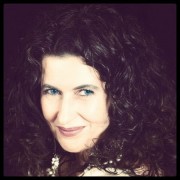 Please introduce yourself.
Heidi Mendoza (maidenname Pajavaara) / Current hometown: Castle Rock, Colorado, US / Place of Origin: Helsinki, Finland / I am an Interior Architect/ My Family: son Tino (born in Finland) 22 years old, daughter Siena Blue (born in Irvine, CA), husband Dave Mendoza (family originally from Madrid, Spain, he was born in NJ, US)
How did you end up in Denver, CO of all places?
I lived in Finland when I met my husband Dave. After year of long distance dating I took a leap of faith and moved to Orange County CA with my son Tino.
My husband did a road trip through Colorado when in College and fell in love with the Rocky Mountains. After we lived in Orange County CA for 6 years he introduced me to Colorado and we decided to move here after I graduated from Design school and Siena was born.
What is the best and worst about Denver for you?
I like the Urban feel and atmosphere of Denver. Denver is also not a too big of a city. Denver has a great art/ design community which is important to me.
How do you make your living now – and how would you like to develop that career?
I am an Interior Architect. I work on both residential and commercial projects and would love to expand my business even more to cover national and even international projects.
What is the essence of Denver to you – what do you absolutely want your friends to see or feel in Denver vs. Helsinki?
I usually take my friends for a drive around the city so they can get a feel of it. Larrimer Square is my favorite spot. I also take my friends to Cheyenne Mountain Zoo to feed the giraffes as well as places like Garden Of God's, and a drive to mountains/ Estes Park is a must. In Denver a must see is Denver Art Museum, Washington Park etc…
What do you absolutely miss from your country/heritage (food, culture, movies etc) …or elsewhere?

I do miss Finland quite a bit. I miss my family and friends naturally, but I also miss the food, salmiakki, the culture, the beautiful summer especially Mid summer when the sun does not set. I miss the beautiful nature.
I miss the unique people and culture of Finland. The Finnish logic whether it comes to thinking, planning or building (if you have been to Scandinavia, you know what I mean). I am very proud of my heritage and think that Finland really is a wonderful country in so many ways.
What do you miss the least from your own country?
The gloomy and dark November.
When you think about what did you think about life in Denver before you moved there – did you misconceptions that turned out to be wrong?
I did. My first reaction was a total panic. I grew up watching Dynasty and though that Denver was a red neck cowboy town, but I pretty much fell in love with Denver and the mountains at first sight.
What should everyone know and understand about your country and its culture?
Finns may appear shy and serious, but their humor is dry and sarcastic, and they are opinionated and competitive. Finns are very educated and knowleagble about things going on in the world.
Finns are not the most talkative, but you never have to "read between the lines". Listen carefully when a Finn speaks, every word is carefully though of and sincere.
While Helsinki, the capital, is one of the coolest cities in the world, you should wonder out and discover the countryside. There are many beautiful places between Helsinki and Lapland.
Also, First thing after entering a house or an apartment: shoes off. I hate the American habit of entering homes with their shoes on!!!
What would be your ideal life – with no monetary issues to make it happen!
I would love to spend 3 months per year in Europe
Would you move back to your country/Europe fulltime – yes or no (why and why not)?
Yes. It's is in the planning stage already. While I like US very much, Europe is my home and I miss the lifestyle. At least if the current plans don't come true I would love to retire in Europe
How to connect with Heidi:
Facebook: https://www.facebook.com/heidi.mendoza
https://www.facebook.com/pages/Redzine/167265173334627?pnref=lhc
Website: http://www.iredzine.com
Linkedin: https://www.linkedin.com/in/heidimendoza
Twitter: https://twitter.com/HeidiMMendoza