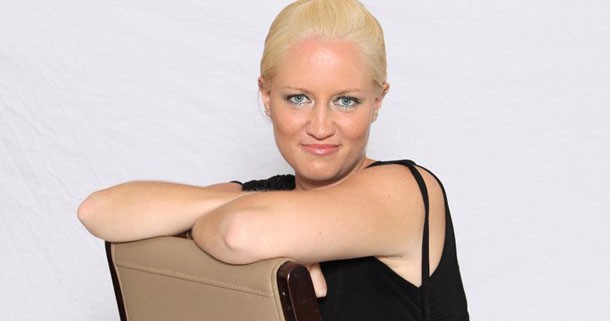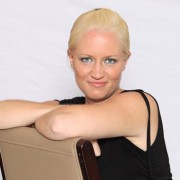 Atlanta is a city I personally have never visited, I have friends who have lived there and I have spent hours at the airport. What do I know about it..hmm, it's really big, lots of traffic, millions of people, Coca-Cola, Peach trees, Olympic Games, I have been told many beautiful women by male friends – and many many great restaurants. Let's see what Leena Ringvall says about her life in Atlanta. She is originally from Finland – just like I am.
Who are you and what group do you represent in Atlanta? What is your role with the group – and what do you do otherwise?
My name is Leena Ringvall. I was born and raised in Helsinki, Finland. I came to the U.S. to work as a teacher and have taught 2nd – 4th grades in VA, GA, and NC. I currently hold a full-time job as a 4th grade teacher at a local public school in Metro Atlanta. As a volunteer work I'm also the president of Atlanta Finland Society and the principal of Atlanta Finnish School of Language 2012-13. I'm in charge of administrative tasks and creating curriculum for the Finnish school.
What does your group want to accomplish and what would make you really happy as an accomplishment with your group?
The mission for the Society is to increase the knowledge of Finnish culture and customs in Atlanta as well as maintain them and celebrate our traditions with our members. Even though we still have over 100 members after many families have moved back to Finland, I feel that some people are acclimating to the U.S. culture by blending in and putting forth very little effort to maintain the language. I would be very happy if we could set up a cultural event that would satisfy all needs of different aged people with a high participation rate.
How do you think it is working out, what are your biggest obstacles and the best surprises that have come along?
As mentioned above due to recession companies don't send families for overseas assignments as regularly as they used to. Therefore our member list is getting shorter and shorter. There are people that have lived here for over 20 years and then young families who have just arrived. It's hard to find something meaningful for everyone to do. Some people are set in their ways and don't like change. It's also hard to find volunteers to help organize events. The best surprise, however, has been the connectivity amongst the active members and the overwhelming support from unexpected distances.
How many Finnish people are there in Atlanta as far as you know??
I want to say about 120.
What kind of activities do you do and how do you fund the group's activities?
Atlanta Finland Society holds an annual Christmas Celebration in December. This year we also had a Finnish Labor Day party. The Finnish School is under the Society and has a few events within students and their families. We work closely with SAFG (Scandinavian American Foundation of Georgia) and have events for both members. Everything is funded with membership fees.
What is the most captivating thing about Atlanta for you?
The Southern Hospitality. I can't get enough of that. I also love the view of skyscrapers when driving in the city.
What would you tell a visitor not to miss in Atlanta?
The Georgia Aquarium. It is the largest in the world and takes about two hours to wonder through.
Where do you go in Atlanta to chill out?
As a teacher I'm surrounded by noise. When I want peace and quiet I will go hiking up in the mountains or one of the beautiful parks in North Atlanta. When I want to laugh stand-up comedy is the answer (preferably at Dad's Garage).
What is the most memorable thing that has happened to you in Atlanta?
Getting married.
Is there something that annoys you about Atlanta?
THE TRAFFIC!!!!
What is your favorite restaurant/s? And is there any place we could get Finnish food there – what is it to you…
There are so many of them… For someone visiting Atlanta for the first time I'd recommend Vortex for their burgers. There are no restaurants were you could go for Finnish food but you can buy for example Fazer chocolate, salmiakki, or Aura mustard at Buford Farmer's Market.
What do you miss most from your own country Finland?
As the only daughter I really miss my family (and friends), as a teacher I miss the Finnish education system, and in general – people being on time (Finnish people are usually very punctual), summers with endless daylight, and the beauty of nature.
When is the best time to visit Atlanta?
Early spring when it isn't too hot or muggy between March and April.
Atlanta Finland Society Website: www.atlantafinlandsociety.org
Facebook: www.facebook.com/pages/Atlanta-Finland-Society/184785808207517
Kaisa's note: I wanted to explain – for the benefit of those readers who may not not understand why Leena says "as a teacher she misses the Finnish education system". For the last few decades there has been a few countries that have excelled with their public education in all global tests from grades 8 to 12 – Finland, Japan and South Korea probably leading the pack