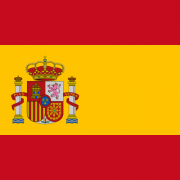 I want to tell you about Casa de Espana Austin. I like Spain, visited multiple times (Madrid, Marbella, Barcelona, Tenerife etc) over the years. Gary (my boyfriend) is obsessed with Spain. He thinks he must have been Spanish in his previous life. When we moved from NYC to Austin I knew nobody in Austin – and then EuroCircle NYC members hooked me up with Casa de Espana Austin. The first EuroCircle event which we had at the gorgeous Austonian hosted by the lovely Carla Wilkenfeld – was filled with beautiful Spanish ladies. The beautiful Antonia Warren Garcia de Vaso, Michi Spielman Fernandez Spielman and their fun husbands Mike Warren (Fox News) and Terence Spielman (PayPal at that time) brought in the most people. Antonia's sister Maria Garcia de Vaso is an integral part of the Casa de Esapana Austin group. The two sisters make an amazing team. This is a very good European ethnic group!
Who are you and what group do you represent here in Austin?
My name is Antonia Warren and I am the co-founder of Casa De Espana Austin, a non-profit socio-cultural organization. I work as Director at Greater Austin Hispanic Chamber of Commerce. I am originally from Cartagena, Murcia.
What is your role with the group?
I am the current President of Casa De Espana Austin
What does your group want to accomplish?
To keep the relationship between Spain and Austin, to provide assistance to Spaniards that comes to Austin and to promote the Spanish culture live in Austin
What would make you really happy as an accomplishment with your group??
See the culture of Spain featured in some ways in Austin's daily life.
How do you think it is working out, what are your biggest obstacles and the best surprises that have come along?
As any other non-profit, the volunteer work by different people is very important. We truly need more volunteers helping with all of our events and organizing new ones.
How many SPANISH are there in Austin area and how is your membership??
We believe there are over 2,000 – 100% Spaniards – in Austin but our network of CDEA friends is over 4,000 people.
CDEA friends are people from many different backgrounds, not only Spaniards but people that like Spain, want to know about Spain and what we do.
What kind of activities do you do and how do you fund the groups activities?
We celebrate Spanish holidays and major events just like our friends do back in Spain i.e: San Fermin, San Juan, Feria de Abril, Navidad, flamenco, etc.
We get together to follow our soccer teams, cook paellas, bring Spanish talent and artists from Spain to Austin to showcase their art and Spanish culture in Austin. We help with the process of moving to USA, we watch Spanish cinema etc.etc.
We have a website and a facebook page where people can find us and get the invitation to our events
What is the most captivating thing about Austin for you?
I like to be able to walk, eat, have a coffee and music in downtown. I appreciate Austin's relaxed feeling. I also love the lake.
I feel Austin is one of the cities with the most potential for the future. Having three kids helps with my decision on staying for my children's future.
What would you tell a visitor not to miss in Austin?
Walking along the lake downtown, a completely different perspective of the city. The best time to visit Austin is in October because of ACL (Austin City Limit Festival) or SXSW time (March). Editor's comment: The weather is usually very nice from October to April (summer is super hot).
Where do you go in Austin to chill out?
Our friends' homes, dinners out, running, kayaking
What is your favorite restaurant?
Saltlick
Casa de Espana Austin Website: www.casadeespanaaustin.com
Facebook: https://www.facebook.com/CDE.Austin
Casa de España Austin – CDEA Non Profit
6801 Blissfield Dr.
Austin, TX 78739
(512) 809-4469
International Potluck on Sunday, June 23 2013 at Icenhauer's! Casa de Espana Austin is one of the organizations attending. We hope to see something very Spanish from their members!