EuroCircle presents summer solstice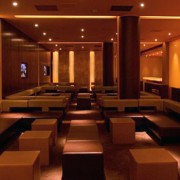 EuroCircle presents
SUMMER SOLSTICE
Although the weather of late has been anything but summer like – we're determined to celebrate the start of our favorite season in Chicago with this SATURDAY night event!
We're so excited to have DJ's John Curley and Henry Castro back in the mix and are looking forward to seeing you all on the dance floor!
Join us as we celebrate the longest day of summer at River North's original ultra lounge featuring a night of hot beats, cold drinks, and good friends old and new!
EuroCircle SAFARI – Southern Africa, Oct 2015
Read more about the Trip to AFRICA