EuroCircle's Fall Spectacular at Halcyon Mueller
Announcing Eurocircle's Fall Event! If you have missed an event here and there, this is NOT the event to miss!
Special Prizes and Party fun too! With a chance to win one of five $35  gift cards, sponsored by Gabi Vitui, Realtor and Halcyon Coffee-Bar-Lounge.
Extended Happy Hour prices until 10:00 pm for event participants that include:
$2 Lonestar and Lonestar Light
$4 All Wines
$6 Espresso Cocktails
$8 Prosecco and Special Cocktails
$5 – $7 Appetizers/Bites
Hosted by Gabi Vitui, Adnan Khaleel and Kaisa Kokkonen
POST EVENT NOTE
#EuroCircle the winners from the last Eurocircle event at Halcyon are:
Louis Korernak
Daniel Cianci
Maykel Hanna
Tiina Tapia
Violina Sontu
Each of you won a $35 gift card to Halcyon.
Thank you all for making the event a success. Special thanks to Airman Dix (Ivan) to help me organize and coordinate a gift to participants. And of course, thanks Kaisa Kokkonen and Adnan Khaleel for all the help!!!!
About the venue
Local Coffee bar and lounge with an exceptional coffee program, full bar and fresh cafe food from 7a-2a daily. Halcyon = happiness.
Brand new at the trendy Mueller District
So what is your halcyon
Your favorite place to chill, hang out, meet-up with friends, or just be?
Roasting marshmallows to make S'mores while sipping on a Chocolate Espresso Martini?
Updating your Facebook profile with a glass of wine?
Savoring the perfect cappuccino by day or by night?
Peopling watching on the porch while enjoying a cigar and scotch?
A romantic late night coffee and Nutella crepe with your partner?
Happy hour with friends and co-workers in a comfy Halcyon couch?
Your "other" office that's perfect for getting things done or meeting with clients?
A quick turkey brie panini or gourmet salad for lunch?
Dropping by on a Monday night for Live Jazz?
Enjoying Sunday brunch with family or friends?
OR joining other Europeans and Europhiles for the evening…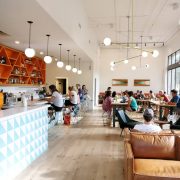 https://www.eurocircle.com/euro/wp-content/uploads/austin-event/2017/11/Austin_Halcyon2.jpg
720
960
Kaisa Kokkonen
http://www.eurocircle.com/euro/wp-content/uploads/2014/06/eclogow1.png
Kaisa Kokkonen
2017-11-03 02:12:00
2022-01-10 21:41:17
Austin – Nov 17 2017