October EuroCircle Cocktails @ Apres Diem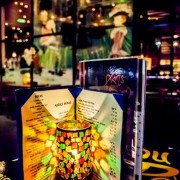 In October EuroCircle meets at Apres Diem on Oct. 17th, starting at 7:30pm. We will meet in the backroom like last time.
Come along to meet new friends from all over the world here in Atlanta or make it the meeting point for an "international" evening with your friends! Invite your friends to join you!