Late Summer Cocktails at Aurum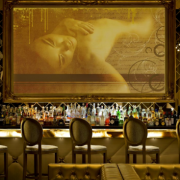 Greetings everyone:
Having skipped our July get-together due to circumstances, I'm looking forward to seeing everyone for our August event at AURUM Lounge on Tuesday, August 3rd, starting at 7:30pm. We had our end of year event there last December with a great turn-out, so I'm anticipating the same next week.
Aurum is located at the bottom of the Metropolis building at 915 Peachtree Street in Midtown. We will have our usual complimentary appetizers as well as $4.00 domestic beers and $6.00 house wine. Valet parking will be a flat $5.00 – otherwise you can park across the street or alongside the neighboring streets. Please be sure to RSVP as I need to give the proper headcount.
Looking forward to seeing everyone there!!!
Salutations – David