April Fool's Day Cocktails @ Cuerno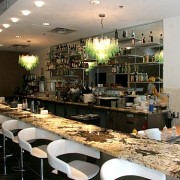 Hello everyone:
The March event at "Amore" was another great turn-out and we had a lot of new faces in attendance. The April event is just a few weeks away and we will have it at Cuerno on Tuesday, April 1st (yes – April Fool's Day)
Location: Cuerno
Address: 905 Juniper St NE / Atlanta, GA
Tel: 678-904-4584
For those of you who attended the EuroCircle event a few months ago at Beleza, Cuerno is located right next door. There is plenty of parking on the side streets and covered (pay) parking to the side of the building as well as valet parking ($5.00) a block down from the restaurant.
Hope to see everyone there with some of your international friends,
Salutations,
David