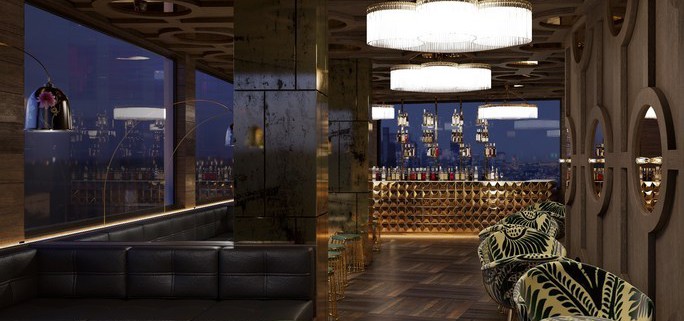 EuroCircle's 20th Anniversary Drinks with Style at PHD Terrace at the top of Dream Hotel Midtown
20 years ago the new CEO of Telemundo Ibra Morales had a dinner with a bunch of friends at Henry Meer's new restaurant in Tribeca called City Hall.
When the owner came by to say hello Ibra smoothly made sure to get his friend Kaisa a space to get started with her idea – EuroCircle. She had talked
about for years so it was time for action. 6 days and many frantic calls and faxes later on Monday, Jan 11 1999 the first EuroCircle event took place in Tribeca.
There was no social media, no emails – she had to bring minimum 100 p otherwise she'd pay the rent.
185 people attended the event – Ibra Morales, Louisa Kennedy, Pierre Battu, Nora Kerppola, Eric Faltraco, Meike Schmidt, Christa Schantz, Jean-Yves Charriau, Rikard Strom,
Victoria Vinoku, Jim Kreissman and many more. They had great time – and the word of mouth starting going around NYC.
***NOTE: All guests MUST say  "EuroCircle"

at the door in order to receive a stamp/wristband for the drink special.
Cash Bar
$10 vodka drink special
HOSTED BY:
Jelena Ignjic
Sherry Kumar
Jane Schluter
Valev Laube
James Kähn
Invite more Europeans and Europhiles!! Word of mouth is still our only way of finding new members.