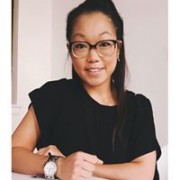 It is so great to run into people who really LOVE what they do for living. Nadia is going to tell in her own words about her life, work and expat experience in NYC (and elsewhere). Keep reading…
WHO IS NADIA
My name is Nadia Storm, I'm from Denmark and currently I live in New York.
I was born in South Korea and adopted to Denmark, where I grew up with my Danish family. I graduated from high school in 2003; I spent the following 2 years working and travelling in my "home" country, experiencing the life in South Korea. I attended University of Southern Denmark in 2005 and chose to study Molecular Biomedicine. I've always been interested in how the body works, and often asked questions like, why are we different, why are some people sick and some not, and why is it (still) impossible to treat diseases like cancer, Alzheimer's etc.
TRAVELLING & LIFE AS AN EXPAT
Travelling has always been a huge priority in my life, and something that I really enjoy – so when I had the opportunity to do a part of my Master's degree abroad, I chose to move to San Diego (California) to work at Sandford Burnham Medical Research Institute, while finishing up my Master's degree. At the end of 2010 I went back to Odense to defend my Master thesis, and one month later I continued to Germany to initiate a PhD at Max Planck Institute for Biology of Ageing and age-related diseases. I chose this institute because of they offered me a great research project, huge scientific freedom and a professional and awesome environment. The professor for which I was working for has a great name in Ageing research, and I had met him a couple of times while I was in San Diego. 3 and a half amazing years passed by so fast, and it was absolutely incredible! Cologne is a wonderful city, the institute is growing and the science is absolutely international high-class science! I was lucky during my time there, and my result were published in one of the most prestigious scientific journals in the World, so doors were open in all directions.
In January 2014, I interviewed at six different institutions in the USA; I wanted to go back to the USA to precede my career as a scientific researcher. In February I handed in my Doctor Dissertation and in April I was awarded with a German Doctor's degree – with outstanding remarks. In August I left Germany and October 1st 2014, I began a new life as scientist at Albert Einstein School of Medicine in New York.
WHY NEW YORK?
I chose New York because of the laboratory, the professor and the science – outstanding and very acknowledged in the field of ageing and age-related diseases, with a special focus on a specific cellular pathway that has been found to be very involved in biological ageing, and therefore also in diseases that are related to aged organisms.
I love New York because of all the opportunities here, and because it's never boring. There's always something to do, and there's always something going on. Typically, however, I work a lot – so I don't have too much time to enjoy the city. But when time allows, there's always something up! And right now, it's amazing that I can go to the beach on the weekends – feels like a small vacation every weekend!
New York is very different from Denmark – and from Germany. Everything is super expensive and the city is pretty chaotic and always busy! The Danish health care system seems like something coming from a different planet (I guess it actually almost does) and most nature is "fake". But let's just face it – New York is, despite the thousands of tourists, humidity close to 100%, bad public transportation and super expensive life style, absolutely amazing! There's just something over the city! It's great! I love it here!
THE RESEARCH COMMUNITY & WORK
The research community is also really really strong here – there are so many great schools and institutions gathered in a pretty small area, which increases the level as it attracts many scientists from all over the World. In my current laboratory, the level is super high, and people are working crazy hours – but they love it. We live to work – not work to live, which is something many of my Danish friends and family have a hard time understanding sometimes. I love my job and what I do, because it challenges me every day and because I get to do something. I'm part of developing, moving things forward and discovering. I'm very curious, and I always have a lot of questions – doing research I can ask some of these, and try to answer them myself. It's simple – I'm just a nerd!!
ABOUT DENMARK
While being away from Denmark, I've realized how civilized and lucky we are in Denmark – and how happy we should be that we've a strong wellfare system, and that everybody has equal opportunities from the beginning. Everybody can go to the doctor, everybody can go to school (even higher educations) and you'll get help if you lose your job, if you're sick or if you get pregnant. Danish people, including my self, are spoiled and used to a high degree of service and a country that works – that's something that you learn to appreciate more when you see other countries where it doesn't work, and where there's no help or support from the government.
I would like, if possible, to return to Denmark (or at least to Europe) at some point – but for now, I'm very happy where I am. I miss my friends and family from Denmark – and some special Danish bread, but other than that, there are so many other delicious and awesome things that perfectly substitute the things that I used to do and the things that I used to eat in Denmark.
I would lie, though, if I didn't say that I miss Danish candy, Leverpostej, italiensk salat, Koldskaal, Karbonader and some other Danish food-things.
Connect with Nadia Storm:
Nadia Storm @ LinkedIn
Danes in NYC @ Facebook
On Sunday August 2 2015 Danes in NYC and EuroCircle cohost Copenhagen Street Dog Launch Party with Revolving Dansk