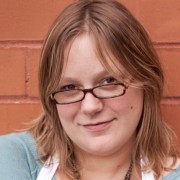 I like mixing things up a bit so I asked Petrina as a brand-new member to be our member of the month. She is a real mix of everything which I think is typical in New York City. I have not met her in person given the fact that I now live in Austin, TX but maybe on May 15th when I visit NYC for one day really I get to meet her – and many of you as well.Everyone's story is unique, let's hear Petrina's story.
Tell us about yourself – who are you and what would be the short story of your life?(where are you from, where did you study, how did you come to NYC etc)
My Name is Petrina Holoszyc. My background includes a little bit of everywhere I guess. My mother is Norwegian, but grew up in Texas and my father is first-generation American from New York with my grandparents being Polish Jewish. I was born in Houston, but I never actually lived there, as my mother was just visiting her parents when I was born. I lived in New York City until the end of elementary school and then moved to Norway for Junior High School and High School. In 2003 I moved to Australia and did my undergraduate degree at the University of Queensland in Brisbane, and then did my Master's Degree at Monash University in Melbourne. I moved back to the US in 2009 and back to New York in 2010. And now I am here running www.nyfoodbox.com.
What is THE thing about New York City captivates you the most?
I think what sums up NYC the best for me, is a quote from my friend: "if you're bored in New York, it's your fault". There are just so many options and things to do. I have lived here off and on for over 15 years, and the City still surprises me.
Do you think living in New York City has in any way enhanced your work experience?
I started my own food business. That is not something I think I would have done anywhere else. The opportunities you have here are very different than most places. The people you meet and the fact that so many others are also trying to start their own thing just leads to so many more opportunities. Also, no one moves here for the weather, which means there are a lot of very driven people here.
If someone asked you what I should NOT miss while in NYC, what would reply?
Walking around all the different neighborhood's, especially in the older areas of lower Manhattan. Also, being a history nerd, I would say everyone should go to the Tenement Museum.
What do you do in New York City when you feel like you just want to chill out?
Find a nice chill bar and have a few beers with friends. Or when the weather is nice, walk along the water and sit down and read a book in the sun.
Anything truly memorable that has happened to you since you have lived in NYC?
There are all these food festivals in the summer, and Governors Island host's one that is called Pig Fest. I took my dad a few years ago. It is just so amazing to be on this Island that has not changed at all since the 60's and much of it since the turn of the century. Then turn around, beer in hand and look at the Manhattan skyline. Standing there with my dad, who is a born and breed New Yorker was just such an amazing feeling.
What really annoys you about NYC – or maybe nothing does?
Not so much annoys me, but I miss having private outdoor space… that is one thing that is hard to get in a city like this.
Do you have a favorite local restaurants and why?
I have so many places I love. Most of the restaurants I used to go to growing up are disappearing because of rent hikes. At the moment if I am craving Texas style BBQ I go to Hill Country. Old style Spanish I go to Spain or El Quixote. For French I love Buvette. For a great bagel with lox, Russ and Daughters. And Katz's will also have a place in my heart, as I grew up going there with my Dad.
Do you see there are benefits for someone from abroad to come to NYC for a few years?
I think New York is a great place to find yourself and learn and experience new things. Though people should know that living in NYC has nothing to do with living in the rest of the US.
What do you think about the cost of living in other countries like Australia/Norway vs NYC and the standard of life and life style?
Because of the weak US dollar, Europe (read Scandinavia) and Australia are not really cheaper than New York. If you are coming with Norwegian Kr or Australian Dollars, New York is actually not bad price wise. In terms of standard of living… I do think 10 days a year is not enough vacation time. People work better and are more productive when they can have an actual break, and more than once a year. There is more of a work-life balance in Europe and Australia. Also having children here gets harder in terms of maternity leave. That said, I have no plans on leaving NYC anytime soon.
In your opinion what is the best time to visit NYC?
Spring and fall. Not too hot, not too cold… It's the Goldilocks of seasons.
Anything else you feel you'd like to share with us about NYC or yourself?
I think what makes New York such a great place is that there is space for everyone, no matter your background or interest. My favorite thing to do on the weekends, now that the weather is better, is explore the different food areas of the boroughs. Chinese in Flushing, Greek in Astoria, Haitian in Flatbush, Indian in Jackson Heights etc. This is where I get a lot of the influence for my cooking and recipes for NYFoodBox.
Website: www.nyfoodbox.com
Facebook: www.facebook.com/NyFoodBox
Twitter: @nyfoodbox
Instagram: nyfoodbox