We asked Marcus Räder to tell us about life and business in Toronto vs. life in other cities he has lived. Let's see what he tells us. He and his wife are from Finland.

Please introduce yourself.
Marcus Räder – I'm a 34 year old life explorer, who is always looking for new places to see and new things to try together with my wife. We have lived in Helsinki, Amsterdam, Warsaw, Gothenburg and now Toronto.
How did you end up in Toronto of all places?
Originally we were aiming for USA, after traveling the country for 5 years. Toronto and Canada was supposed to be a short stopover, but it turned out life is so much better on this side of the border we just had to stay.
What is the best and worst about Toronto for you…what is a typical day and weekend??
It's difficult naming one thing that's good, because Toronto has so many upsides. It's almost impossible to find anything bad. Our favorites include the multiculturality, the food, cheap cost of living, proximity to nature and other big cities, the people and all the amazing events, not to mention the weather. The only downside is that this is a hidden gem – few Europeans consider going here. Once they've visited once, they always come back.
How do you find the lifestyle in Toronto compared to your hometown in Helsinki?
Compared to Helsinki, Finland, Toronto is a much more open place. Housing is cheap, food is amazing, health care is much better and the climate is fantastic. The lifestyle is very different. With all the events happening, it's impossible to plan ahead. Sometimes you wake up and realize you don't have time to visit all the must-see events available. People here are spontaneous and open to strangers. Last Christmas we got invited to a Serbian Christmas dinner and last Thanksgiving we were invited to stay over at the parents of a colleague in the countryside!
How do you make your living now – and how would you like to develop that career?
Toronto has a lot of job opportunities, but I only applied for one job before starting my own business. Compared to Finland, more millennials here have their own business or work as freelancers. I decided to aim higher and my software company HostAway.com now employs 6 persons around the world.
HostAway: We help vacation rental managers get more bookings and increase revenues with less hassle. Our automated channel manager solves double-bookings, makes guest communication easier and lets you focus on your business. Whether you are renting out your spare bedroom or manage entire properties for others, we are here to help.
Do you see the differences between nationalities  easily – yours vs. Americans vs. other Europeans?
It is impossible to find differences between nationalities in a city where 51% are immigrants. It's enough to step into the elevator or go to the grocery store and you will meet 20 different nationalities. Some nationalities have their own towns or neighborhoods here, like the Jews, the Poles, the Greeks, the Somalians, the Ethopians and the Koreans. There are even 7 different Chinatowns here!
What is the essence of Toronto to you – what do you absolutely want your friends to see or feel in Toronto vs. your country?
One thing that pops to mind is that many Finns have a set path ahead of them – education, career, marriage, children, retirement. This set of thinking doesn't belong in Toronto. People here are quick to adopt to changing circumstances and don't want to settle for less. If they feel like traveling, they do. If they want a beer, they get one. Changing careers, starting your own business? That's just business as usual here.
What do you absolutely miss from your  country/elsewhere heritage  …or elsewhere?
Two things I miss from Finland is the honesty and automation. With so many nationalities, it's sometimes difficult to tell the difference between a promise and an intention.
Manual labor is highly respected here, which unfortunately means that you need to speak to company or government representatives to get things done. In Finland, most things like tax declarations or official documents are dealt with automatically or online.
What do you miss the most – and the least from your own country?
There's nothing in particular that I miss except for the people. Then again, there are great people everywhere in the world. We have made more friends in Toronto in a year than during a lifetime in Finland. What I don't miss from Finland is the grumpiness and jealousy – people in Canada are always sincerely friendly and polite and they share your happiness.
Workwise – how do you see Canadians being different from your countrymen– also culturally, what stands out in your chosen profession?
Canadians, like Finns, are hard working and honest people. They shun confrontation which sometimes leads to stalemates when it comes to important decisions – the expansion of the Toronto Subway has been discussed and planned for 40 years now, to name an example. Finns on the other hand make a hard decision, implement the solution and live with it even it was wrong. Both sides have a point, but it's an obvious difference.
When you think about what did you think about life in Toronto before you moved there – did you misconceptions that turned out to be wrong?
All I had heard was based on American media. Some things were true, others were false. Here are a few common myths about Canada, Toronto and Canadians
It's cold – FALSE. It's much warmer here than in cities like London Amsterdam or Stockholm. After all, Toronto is located south of France.
It's expensive – FALSE. Because of the oil and its impact on the Canadian dollar, it's much cheaper to live here than in most European cities, especially Scandinavia. Housing, food, transport and services cost 30-50% less here than in Helsinki. Some things are ridiculously cheap, like 3€/kg pork loin or a 4€ haircut. Taking a 30 minute uber can cost as little as 4€.
Canadians are friendly – TRUE. What the movies forget to mention is how friendly the Canadians are towards strangers. When the Syrian refugees were arriving, we had protests on the streets because Canada didn't take in enough of them! It's a culture that's very easy to fall into, but it would be hard living in more protective and closed environments like US or Europe after living here for a while.
Canadians speak funnily – TRUE. If you've ever seen South Park and visited US, you already know everything from that series is correct and this includes the Canadian accent. However, it's not only the accent but also what they say. For example, you may find yourself walking down the street when someone says 'I'm sorry!'. What are they apologizing for? Walking on the same street as you.
Knowing more about life and having lived with your decisions for a while (like work) – would you still choose to be there and why? Why not..
The only thing I wished I could change is that I should have arrived here sooner. Having spent 30 years trying to find paradise on earth is a long time. Some people say there are always two sides of the coin, and we've seen this in many locations. For us and our 7 million fellow Torontontians there's just one side of the coin: the bright side.
What should everyone know and understand about your country and its culture? Or the USA/Canada/your city or life here…
If you've visited places like Paris, New York or, London or Los Angeles you need to visit Toronto. Those big cities were always on the top of my list of places to go, but that was before I moved here. Now I can visit 5 different countries, cultures, cuisines and languages in a day if I want to. Living here is like being on vacation – it's something new, something unique, every day of your life.
What cafes or restaurants do you recommend to tourists to go to in Toronto  and why? Or to do something else.
You should absolutely take a night in the Niagara region with its 100 wineries. If you like greek or Polish food, Toronto is the place to be. Unlike their European counterparts, the cuisine hasn't changed for 50 years. We used to travel to Greece for food, now we prefer Danforth Avenue. You should also try some real southern BBQ. It's usually hard to find in bigger cities like Chicago, NY or LA, but Americans living outside of Texas actually come here just for it! Try the new Cherry Street BBQ or Hogtown in The Beaches.
Although Toronto has more than 30 breweries, one of the top breweries in the world is located here: Bellwoods Brewery. They are so popular they cannot sell to stores or restaurants, so you have to visit the brewery itself. I've collected close to 1900 beer reviews from around the world, and Bellwoods is one of the best breweries there is.
For a true American experience, go to Wvrst and order their hot dogs with fries fried in duck fat. The Belgians may have good fries, but these are the best. If you're lucky, they might even have a beer from Bellwoods on tap! Another good tip is to skip the lines at the CN tower by eating a dinner there – it saves you a lot of hours and money if you just book it far enough in advance.
What would be your ideal life – with no monetary issues to make it happen!
My ideal life would be to live in a condo downtown with a small cottage in Niagara. That's exactly what I have right now. I wouldn't change a thing even if I won the lottery, which is why I don't buy lottery tickets anymore.
Would you move back to your country/Finland fulltime – yes or no (why and why not)?
Tough question! The answer is no. Finland is a fantastic place, but too small, cold and expensive. It's a fantastic place to grow up in, but it's hard to live in for 9 months of the year.
What has been the worst social/cultural issue to deal with in Toronto  for you?
The worst thing that has happened was not saying good morning to the neighbors in the elevator. In Finland, you're supposed to live and let live. In here, your job is to make everyones day just a little better, a little happier and a little brighter. Fortunately for us, it took us just a few weeks to adopt and we can now honestly say we are friendly Canadians.
During my first week here, I went to a meetup for entrepreneurs. We were all supposed to introduce ourselves. I told everyone I moved to Canada a few days ago. Suddenly the entire room was standing up, clapping their hands and shouting "Welcome" or "Congratulations". It took me just 3 days to feel at home here.
Anything else you would like sharing with us?
If you like the people in your country but would like to see the world, come to Toronto.
Whatever country you're from, you will meet friends from your own country, you can eat your own food and you can keep your own culture here.
In addition to that, you will also become familiar with hundreds of different cultures from all around the world, while living in one of the safest and friendliest places on this planet.
HOW TO CONNECT:
Marcus Rader, CEO of HostAway.com
www.HostAway.com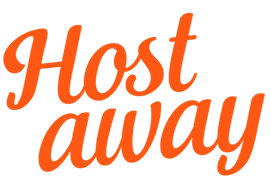 Save