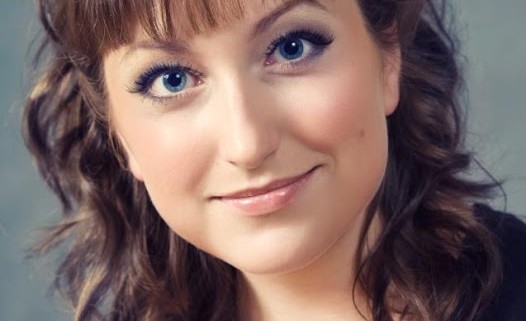 Luba Cain – Russian photographer who specializes in maternity and newborns
I have this strangest love for Russian culture – being a Finn some people expect us not to like Russian stuff. I love Russian culture, food, and I am in tears when I listen to the old Russian folk songs. I have never been to St. Petersburg (and I always think it as Leningrad) even if it is only like 150 km from the Finnish border (been to Australia, Myanmar,Thailand, Hong Kong etc). Luba is a sweetheart so I asked could I interview her.
Please introduce yourself.
Hello. My name is Luba Cain. I'm from St. Petersburg, Russia. I graduated from St. Petersburg Polytechnic University with a degree in graphic design. I chose that degree because, as a child, I loved to draw and paint. Later on, I took computer courses for four years. I really enjoyed drawing and using computers, therefore I knew that I wanted to combine those things. I currently live in Round Rock, TX (just outside Austin) with my husband and 15 month old son.
How did you end up in Austin, TX of all places?
My husband has a degree in Russian language. He came to St. Petersburg to study abroad during college. We fell in love and got married. I moved to the U.S. and we settled in East Texas (Tyler) where my husband grew up. We had always wanted to live in a larger metropolitan area, so my husband was able to find a job in Austin and we decided to move. We love it here!
What is the best and worst about Austin for you…what is a typical day and weekend?
I love Austin because of the people. There's so many interesting people here and they are so diverse in their culture and beliefs. You won't find that in most other cities in Texas. There's also a lot of foreigners here and a decent-sized Russian/Ukrainian population. I found friends here! I suppose the worst thing about Austin for me is the traffic. A typical weekday for me is taking care of my son. On the weekends, I'm able to devote myself to my photography work.
What do you miss the most – and the least from your own country?
What I miss the most about my own country would be my family. I have four sisters I grew up with and my parents that support me in everything. I also miss St. Petersburg. It's a huge city with beautiful architecture and the Neva River flows through the city. I liked the fact that most people walk everywhere and use public transportation, whereas here we are always driving in a car somewhere, even if it is 2 minutes from your house. What I miss the least would be the very cold and harsh winters. Although I think I prefer those over the humid and hot summers here!
What cafes or restaurants do you recommend to tourists to go to in Austin and why? Or to do something else.
I love Indian food, so I definitely recommend Madras Pavilion. Very friendly people work there and the food is awesome. For people with children, I recommend The Thinkery or to go walking in any of the parks around town.
Tell us more about your photography business?
I am a professional photographer specializing in maternity and newborns. I started photography because of my father who is a photographer. He taught me to shoot with film first. I learned about composition, lightning and equipment. Later on I opened my first boudoir studio. It was a very unique experience. I had a great team of women that helped me with make-up, hair and clothing. When I came to the U.S. and had my first child, I took a lot of pictures of him. I loved it and decided to specialize in newborns and maternity. I believe you need to capture those moments because they will never be that tiny again and will never fit in your hands again. Plus, kids love to look at themselves and their parents.
Is it different to run a business in Russia than in the U.S.?
I had a photo studio in Russia and I can tell you that it is very different. Most photographers in Russia don't own a place for their own studio like they do here. There are places that already have beautiful rooms with different set ups you can choose from. So you just rent a room and shoot there.
) What should your clients expect?
I create a unique experience for my clients. I offer finished art pieces and I want them to remember the session where a mother holds her newborn baby that fits in her arms for the last time. I capture emotions, personalities and new lives. Your experience begins with a pre-session consultation in-person or over the phone. I will answer all of your questions, show you examples of my work and what print products you could order through my professional photo lab.
I select the best images and hand-edit them individually. At the Viewing/Ordering Session, I show the slideshow with 25-30 pictures (usually parents cry when they see the pictures of their kids). Clients are able to order prints, canvases and albums.
Please check out my web site and look at my work. www.lubacain.com and facebook.com/LubaCainArt
How do you find the lifestyle in Austin compared to your hometown?
People in Austin are very different and come from many different backgrounds, religions and from different parts of the world. You're mainly just going to find Russians in St. Petersburg, Housing in Austin is a lot bigger. That being said, I personally believe the educational system is better and the food is more natural.
Would you move back to your country/Europe fulltime – yes or no?
I like it here a lot, but I think I would move back if I could. Of course, I was born there so I love my home and most of my friends and family are there.
What do you do in your free time?
I am a very creative person so I like to learn different and fun things like painting with henna on hands and other parts of the body. I also enjoy making mandalas (Ojo-de-Dios), crocheting, knitting, sewing, and painting. About once a month I host workshops where I teach how to do some of these things.
How to onnect with Luba Cain:
lubacain.com
facebook.com/LubaCainArt
Luba Cain @ YouTube
https://www.eurocircle.com/euro/wp-content/uploads/austin-member/2015/03/LubaCain4.jpg
793
526
Kaisa Kokkonen
http://www.eurocircle.com/euro/wp-content/uploads/2014/06/eclogow1.png
Kaisa Kokkonen
2015-03-15 05:15:36
2022-01-10 21:41:38
Luba Cain – Russian photographer who specializes in maternity and newborns