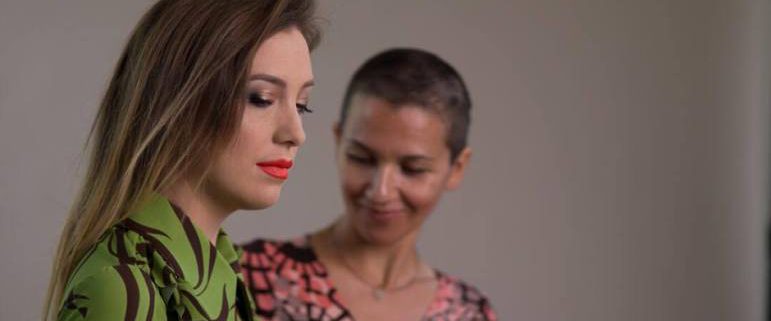 Lika Steel – Fashion Designer from Moldova in Austin, TX
I found about one of our new Europeans in Austin area recently.  It's been a while since we have featured any fashion industry people so please meet Lika. I asked her to tell us about herself and her business.  Of course I also wanted to see some photos of her clothes- maybe with some options for white clothes since we have the white party on August 25th.
Introduction
My name is Lika Steel, I was born and raised in Moldova- a green and beautiful country in Eastern Europe. After traveling and living all around the world now I find myself exploring the US fashion industry. I moved to Austin seven months ago (as of Aug 2017) and from the first moment fell in love with this weird amazing city.
What does fashion mean to you?
I see art and a lot of creativity in fashion. My choice was fashion because it is different from other fields. It's about living in the now. Every day when you get dressed, you're recreating yourself.
Click through the photos below to get an idea what Lika's fashion looks like:
Reason for starting (and how did you get started)
As much I can remember I always liked to create.  I am extremely passionate about creating and the expressive form of fashion provides a voice to the artist within.
Several years ago I decided to convert my lovely hobby to my profession. I went to study fashion in one of the best fashion schools in Tel Aviv. These were my first steps in the Fashion world.
How do you define success?
To me, success means working toward my dreams. As long as I keep moving in the right direction I feel successful.
Who are some of your favorite designers?
Alexander McQueen, John Galliano, Manish Arora – they inspiring me a lot! All those designers are very eccentric and I love the way they are express themselves.
What advice can you offer to women who want a career in your industry?
First of all, she has to be passionate about fashion and creating. This is the main key to success in that field. And second, she has to be strong, persistent and competitive.
How do you maintain a work/life balance?
I am trying to build balance in my life and to give enough space to my family, friends and myself. It is important to not put all the energy in work only. In my free time I am playing tennis, practicing yoga and painting.
What do you think is the biggest issue for women with fashion?
I think they afraid to be different, to really express themselves, to have a say through their own style.
I am creating women's clothing  and helping modern ladies to express their desire and sharpening their personality.
My brand is for daring woman and it is all about the power of contradictions, eccentricity and elegancy. All the designs are here to provide you expression, expression and expression.
Where can readers buy your clothes?
First, you are welcome to my Facebook page http://Facebook.com/likasteel/
I am selling online www.likasteel.com
CONTACT LIKA: Email Lika
Also very soon you can purchase my dresses in several stores downtown and in Domain.
https://www.eurocircle.com/euro/wp-content/uploads/austin-member/2017/08/Interview_LikaSteel.jpg
399
771
Kaisa Kokkonen
http://www.eurocircle.com/euro/wp-content/uploads/2014/06/eclogow1.png
Kaisa Kokkonen
2017-08-18 22:19:00
2022-01-10 21:41:18
Lika Steel – Fashion Designer from Moldova in Austin, TX