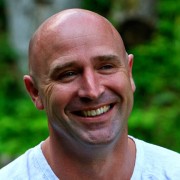 I asked Patrick Van Den Nieuwenhuysen to answer a few questions. His company has sponsored your appetizers a a couple of times. Every time when I see Patrick I think about Asterix and Obelix – I don't know why. I also recall Asterix finding out The Belgiums invented the French Fries!
Tell us about yourself- who are you and what would be the short story of your life?(where are you from, where did you study, how did you come to Austin etc)
When I moved from Belgium to the USA in 2003, I came directly to Austin TX. I picked up my passion for cars and started working for Mercedes-Benz of Austin. (It's been over 8 years now). I was working for Shell in Belgium and before that I studied in Holland at the IVA, a specialized school in the automobile industry.
What is THE thing about Austin captivates you the most?
Austin is a booming city that doesn't seem to have suffered from the down economy. Working for MERCEDES-BENZ OF AUSTIN has made it possible for me to provide many happy customers with a great new or certified pre-owned car (Mercedes and any other used car brands)
Do you think living in Austin has in any way enhanced your work experience?
Having a European accent has never hurt my ability to sell cars;-)
If someone asked you what they should NOT miss while in Austin, what would reply?
I love the international diversity in Austin and the bright blue skies (most of the times).
What do you do in Austin when you feel like you just want to chill out?
Any outdoors activities (such as hiking, gardening, swimming in the swimming holes) and practicing yoga and meditation.
Anything truly memorable that has happened to you since you have lived in Austin?
I was able to feel at home in a completely different setting and environment. WholeFoods, Central Market, Whole Earth Provision and other stores offer a bunch of European products, that all contributed to me feeling so much "home" here in Austin.
What really annoys you about Austin – or maybe nothing does?
The TOTAL lack of public transportation (connecting the big cities with rural areas) and the flooded road (traffic jams)!
What do you miss most from your country…in addition to the family and friends?
NOT MUCH! Most of it is available here too, except the small little grey shrimp from the North Sea
Do you have a favorite Austin/area restaurant?
ASTI'S and FINO'S for dining, and the Rattle Inn for dancing
Do you see there are benefits for someone from abroad to come to Austin for a few years?
A growing economy full of opportunities and the great international environment
What do you think about the cost of living in Europe vs Austin, TX – and the standard of life and life style?
It is very similar. Although the sales taxes are much higher in Belgium (21% VS 6.25%). In exchange, in Belgium, you do get a lot of benefits in return (public transportation network, medical support, and many others). The property taxes in Texas are outrageous!(Kaisa's comment: that's probably as there is no state income tax!)
In your opinion what is the best time to visit Austin?
Spring! When everything is in a full bloom and the temperatures are not reaching the 100 Fa(over 35/40 Celsius)
Anything else you feel you'd like to share with us about Austin or yourself?
MERCEDES-BENZ OF AUSTIN has sponsored a couple of events for EuroCircle Austin. I hope that anyone from EuroCircle who needs a car or truck will consider contacting me to see if I can help them getting a new or pre-owned car. Our owner, Brian Hardemann, also owns FIRST TEXAS HONDA, SUBARU OF AUSTIN and INFINITY OF AUSTIN. Let me know if I can help!
Mercedes-Benz of Austin: WWW.MBOFAUSTIN.COM
Call Patrick at 512 917 6904 or email PATRICKVDN.BE(at)GMAIL(dot)COM