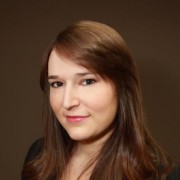 Jilliene, could you tell us a little about where you are and how is your family?
I grew up in Malibu, California. I am the youngest of seven children – not kidding – from a long line of entrepreneurs. My oldest brother is in his 50s already – I am in my late 20s. My father started out in a retail training program. He went on to launch his own import/export business out of China . He was known as the fad man jumping on items such as scooters, Puka shells and Star Wars lights. My father eventually sold the business. My mother started out as a jewelry buyer for Macys moving into the luxury real estate world. That real estate world was helpful as my father was in need of commercial properties which he rented and bought for his business for storage. My parents met in retail – my mother was the buyer and my father was the distributor. I also learned a lot about real estate from my mother.
Ethnically my family Jewish – background is Russian, Romanian so European – moved to Canada and then to the USA.
How was it growing up as one of the seven children, that is not very usual? Given your parents' background what and why did you end up studying ?
I think being the youngest of seven can be annoying to some extent because everyone who has gone before you has already done it. I went east to Georgetown to go to college. I majored in International Business and Management. I ended spending my junior year in Asia – in China. In June, after my sophomore year ended, I started a backpacking journey into the deep west of China. The trip ended in Being as My program was located program in Bejing. I really felt the need to immerse myself in the culture and language before starting the program. I still speak Chinese a little, at least enough to travel and eat. I love good food so that was important to me.
So after your time in Beijing what did you do?
: I returned home for 48 hours in January the following year. Then I went back overseas to Barcelona, Spain for another semester abroad. I learned some Spanish, conversational – but since I have not spoken it for a while I believe I have mostly forgotten my Spanish.
When you returned to the USA, did you graduate from Georgetown or what happened??
I did an internship at Rolling Stone magazine before graduating that year. I realized that the east coast thing was just not for me. I am a California girl so I returned to LA.
How about your first job – was it the best choice for you, any regrets or vice versa, did you learn anything suitable for your current position?
I joined a training program at Union Bank (now the Bank of Tokyo). In the program I spent six months in finance, six months in marketing and six months in strategy. Upon completion I ended up in the wealth management division. I had told my Mom at 17 that I wanted to be in the money business and so now I was.
I actually loved banking and stayed there for four and a half years. Needless to say I learned a ton. The bank's senior management saw my desire to learn and gave me new challenges each time I felt I had mastered something. To me that was a real blessing. I got to spend a lot of time with brokers, real estate lenders and trust officers. It gave me a 360 degree view of wealth management for a wealth investor. Understanding those risk and rewards has been crucial for my career – truly the key in Realty Mogul.
Just to educate readers who know nothing about Realty Mogul – how would you describe its business model to someone who knows nothing about crowdfunding?
Realty Mogul is crowdfunding for real estate. It is a marketplace for accredited investors to pool money online and buy shares of pre-screened real estate investments.
Realty Mogul allows accredited investors (income of at least $200,000 per year or a net worth of $1 million) to invest in real estate opportunities online through a private, secure website. Investors can browse investments, review legal documents and due diligence materials and sign legal documents securely online. Investors also have access to an investor dashboard, giving 24/7 access to watch how your money is working for you.
We are cash flow investors. That means we look for transactions to provide cash flow to investors as quickly as possible. Some properties may have some level of vacancy or have the ability for our operating partner to add value and increase cash flow over the life of the investment. At this point We do not fund ground up development as we believe one of the benefits of real estate investing is passive income and development projects typically take 18-36 months to generate income.
With Realty Mogul, investors can invest in individual properties giving added transparency and control over investment selection and location.
(Kaisa's comment: Basically members browse the site looking at potential investment. Should they decide to invest in a property, their money is only committed if the project is fully funded. They'll get regular updates on the property and receive whatever cash distributions (such as rent payments) they're entitled to. Jilliene pointed out that Realty Mogul always works with real estate investment companies — it's the investment company that handles the operational end of things, like renovating a property.
How did you end up starting Realty Mogul? (the big WHY) Was it a sudden thought or more like pieces falling into the right places at the same time?
When the SEC began to dive deep into crowd funding I realized there is an opportunity. SEC set a time table of six months for legislation to pass around unaccredited investors. I knew it would take a lot longer. I decided the time to launch a crowd funding platform with accredited investors was there. Real estate stemmed from my own personal finances. My parents are retired. I saw that the equity markets aren't great so where do you think they invested? Real estate. My brother is also in the real estate business so I started making my own investments. A friend of mine who is in the investment world was impressed with the real estate investments I made. He said he would put $50K behind anything I was going to invest in. I realized I was just giving him access to my deal flow. That was the aha moment and Realty Mogul was built. In addition, I saw how many wealthy investors had made their wealth through wealth investments. This was a natural fit.
So how does it work?? Could you explain in a few simple steps ? And is it risky?
The minimum investment is different for each investment, but can be as low as $5,000. However, I'd say average investment is about $60,000. We also pre-vet all investments and do not accept any projects that do not pass the two levels of investment committees.
For equity investments, we and our broker-dealer partner, WealthForge, review every transaction in-house. We go to great lengths to fully understand the variables of each transaction including the structure, the market statistics, the property, the quality of the property and the track record, reputation and quality of the real estate investment company we are working with. This process includes background, criminal and credit checks to mitigate the risk of fraud. While Realty Mogul cannot provide an assurance to investors that investment objectives of any given investment will be reached, only a small percentage (we estimate less than 5%) of investments we review will be included in the Realty Mogul marketplace.
Some other platforms accept smaller investments and projects we would never allow as they are so risky – or even fraudulent. There are a lot of fraudulent people and companies – when there is money there are always plenty of predators circling around.
Currently we work in 14 US states, the most investments being in California, Texas and Tennessee.
We make 1-2 % admin fees and we have an arrangement with the broker dealer.
Risky? There is always a risk with any investment. However, we try our best to adhere to a higher standard than we have seen any other platforms do.
Do you accept foreign investors?
Absolutely, we are a global platform and we have quite a few foreign investors.
Is Microsoft a partner – I noticed their logo on the website?
Microsoft invested in us – a small amount – when we were just starting.
How many transactions have you done?
RealtyMogul launched a year ago (spring 2013), and in its first year approx 6,000 members invested $14.6 million in real estate projects worth more than $100 million. I am guessing that the new number maybe around $110 by the end of April 2014.
Connect with Jilliene Helman:
www.RealtyMogul.com
Jilliene at LinkedIn
TechCrunch articles about RealtyMogul Funding