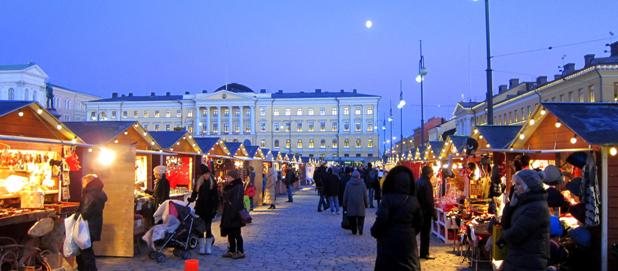 How to survive in Finland – get a job!
Sanna Kröger (Fredrikson)  works as a Partner in executive search in Finland.
Finland has been a topic of discussion as a welfare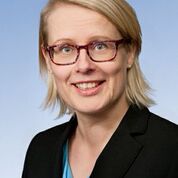 state or as a happiest country in the world .
Maybe you have even heard a story about babies who sleep in a box. .
Now the biggest news are that Finland must attract up to 35.000 skilled foreign workers by 2023. . "Finland can restore a world-class research and innovation funding system, where businesses, researchers and funders together seek solutions for major challenges.
Digitalisation and artificial intelligence can be harnessed to benefit Finland," says Jyri Häkämies, the CEO of the Confederation of Finnish Industries (EK).
But how is it to work in Finland and especially to get a job in Finland.
In my work in executive search I have been fortunate to meet and interview several non-native Finns about the work life in Finland.
These lists are based on my discussions and my 18 years of experience on company structures and leadership styles.
WHY COME?
1. Work-life balance
2. Unique, honest leadership style
3. Flat organization, credibility
4. Result-driven, ambitious
5. No politics
6. Opportunities to grow as a leader
WHERE TO LOOK? Research companies, industries:
1. Look at leadership team, a diversified team a plus
2. Global, international service/product/client list
3. English as a corporate language
7. Build personal network, ex-patriate circle, Linkedin connections, referals
8. Entry-level jobs harder to get, established middle and senior executives have it easier
When in Finland – HOW?
1. Build personal network, by origin, interest group, cultural events, start-up events
2. Tell your story to everyone who listens, what can I offer
3. Be prepared to grind, help, participate, volunteer, meet people, even work for free
Once in Finland, what do they miss? Ambition, dreaming big and wider career opportunities. Finnish environment can be small and domestic for a global citizen.
Contact Sanna at Linkedin
Looking to move to Finland? Email Sanna here
https://www.eurocircle.com/euro/wp-content/uploads/travel/2013/12/Travel-Helsinki.jpg
271
618
Kaisa Kokkonen
http://www.eurocircle.com/euro/wp-content/uploads/2014/06/eclogow1.png
Kaisa Kokkonen
2018-11-27 04:16:14
2022-01-10 21:41:14
How to survive in Finland – get a job!