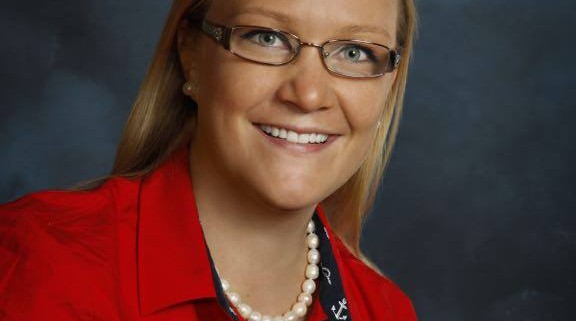 Hanna Doyle – How does a woman from subarctic Oulu end in humid subtropical Houston, TX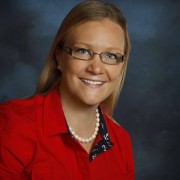 I just HAD to ask her for an interview. Oulu is one of northenmost larger cities in the world, I grew up about 230 km southeast from there. It is a city that is also called "living labs" – it has a specific place in my heart as my sister lived there for a while.
Please introduce yourself.
Hello Y'all! My name is Hanna Doyle (Kupiainen) and I was born and raised in Oulu, Finland.  My first experience living in the U.S. was in 1997, when I was a foreign exchange student for one year of high school in Scandia, Minnesota (thank you Nickelson family).  I enjoyed my time in the U.S. so much that I wanted to come back, so I returned in 2001 to be an Au Pair for one year in Chicago (thank you Holzhauser family).  After my year as an Au Pair was over, I moved to Lohja, Finland, where I received
my associate's degree in Tourism, Sales and Information Services.  I was then accepted to Lahti University of Applied Sciences, majoring in Hospitality Management, and completed 3 semesters there.
I would finish my degree in Houston, as you will see below.
Fast-forwarding to 2015, I am married to James, who is a native Houstonian that I met in 2007. Jonah  (12) is my step-son who lives with us in Spring, Texas with his little brother….and my biological son….Lucas (3), who is learning to speak both Finnish and English.  We also have two pets: Tommy (our dog) and Peanut (our goldfish).  We will be adding to our family in August.  Merlin (15) will join us from  Germany, as a foreign exchange student, and will be attending Klein Oak High School.  Having kids at
home is wonderful, but it certainly keeps me busy!
How did you end up in Houston, TX of all places?
It was May 2006 when I received a phone call from my former Au Pair family. They had been transferred from Chicago to Houston and they invited me to move in with them in and finish my degree in Hospitality Management. I was so excited, not only to be returning to the United States, but also because the University of Houston is home of the Conrad N. Hilton college of Hotel and Restaurant Management! I packed my bags and told my mom that I was going to Texas for three months (sorry mom), knowing it would probably be more like three years. I graduated with Honors from the University of Houston in December 2009. Never did I think that I would stay in Texas after my graduation, but here I am, married with children.
What is the best and worst about Houston for you?
The best thing about Houston is the food! I love food, and if you are a foodie, Houston is the best place to live! We have the most amazing Tex-Mex, steaks, and sushi (I call it Texas sushi). I still haven't learned to like BBQ, but I know it's a big part of the culture here and my husband tells me that there's nothing like authentic Texas BBQ.
As for the worst thing about Houston, I'd have to say it's a tie between the traffic and the summer heat. No one likes to be stuck in traffic, and there is plenty of that in Houston. While I love the winters here, because it never gets down to -30F (like it does in Oulu), the summertime heat in Houston can be unbearable when it gets over 100F.
How do you make your living now – and how would you like to develop that career?
I work as the Office Manager at a private golf country club in The Woodlands. I'm glad to have a job in the hospitality industry and work normal hours Monday – Friday. I also work with International Cultural Exchange Services as a Field Manager. ICES is an exchange student organization that brings in students from all over the world to learn and experience life in the U.S. Having seen the benefits of the exchange student program myself, I can say that working with international teens and American families has changed my life for sure. I have a true passion for it and I love giving those kids an opportunity to broaden their horizons in the United States, just like I did back in 1997. I am currently hiring new Local Coordinators in Texas, New Mexico and Oklahoma. If you are interested in working as a Local Coordinator for us, or if you would like to host an exchange student, please contact me at hdoyle@icesusa.org.
Do you see the differences between nationalities easily – yours vs. Americans vs. other Europeans?
Finnish people are not the most warm and cuddly nationality out there. We like our space and our privacy and don't easily warm up to strangers. I noticed when I moved here that Texans like to hug a lot and they always want to make small-talk, whether they know you or not. It was very strange. I am getting used to it now, but every now and then, my husband tells me "Stop being such a Finn and loosen up!"
What do you absolutely miss from your country/heritage …or elsewhere? What do you miss the most – and the least from your own country?
I miss sauna most of all. Anyone from Finland will tell you that it's a HUGE part of our culture. Also, I miss eating reindeer and mashed potatoes, Valio vanilla ice cream, salted black licorice, rye bread, Karelia pies, Finnish chocolate, Kotipizza….the list is never ending. Did I mention that I like food?
What do I miss the least about living in Finland? There's not much to say here, other than the limited options on television and radio. Living in Texas for a while, I've also grown to love country music….almost none of that back home!
Workwise – how do you see Americans being different from your countrymen– also culturally, what stands out in your chosen profession?
In Finland we get plenty of vacation and sick time. It was disappointing to learn that I only receive 10 days of vacation and 10 days of sick time per year. Some employers don't even offer that much. What happened to taking off work every July? Not over here. Also, I have to say that six weeks of maternity leave is nothing. In Finland we get nine months! But I still choose to live here and I love what I do. As for work ethic, I will say that Finnish people, for the most part, are much more punctual and everything is done with intent…..no one keeps you waiting and very little time is wasted on meaningless tasks. Generally speaking, I haven't found that to be as true here in the United States, although I have worked with some very intelligent and hard-working individuals.
When you think about what did you think about life in Houston before you moved there – did you misconceptions that turned out to be wrong?
I thought there would be tumbleweed and cowboys EVERYWHERE! Obviously, that's not the case. Texans don't all have cows or ride their horses to work every day. Also, I was afraid there would be snakes everywhere, especially rattlesnakes. I'm glad this did not turn out to be true….not a big fan of snakes!
Knowing more about life and having lived with your decisions for a while (like work) – would you still choose to be there and why?
Absolutely! The chances of me ever moving back to Finland are very slim. I have a family here in Texas and it wouldn't be fair to ask them to move all the way to another country. That being said, my husband and I have discussed moving someday, so there's a chance that I could end up back in Minnesota….hopefully in a nice house on a lake!
What cafes or restaurants do you recommend to tourists to go to in Houston and why?

This is something that I know about….yummy food! There are several places that I love that are close to me in Spring. This area is known for great Tex-Mex (a Texas version of Mexican food), so I would recommend my personal favorite, Mi Rancho. Love it! Fukuda Sushi is fantastic as well, if you just want good sushi and not necessarily the high prices or fancy atmosphere. One of my new favorite restaurants is Peli Peli in Vintage Park. If you are craving a good steak, you will find it here.
Connect with Hanna:
Hanna @ Facebook
Hanna @ LinkedIn
Email Hanna
https://www.eurocircle.com/euro/wp-content/uploads/houston-interview/2015/03/HannaDoyle.jpg
720
576
Kaisa Kokkonen
http://www.eurocircle.com/euro/wp-content/uploads/2014/06/eclogow1.png
Kaisa Kokkonen
2015-03-09 05:58:26
2022-01-10 21:41:38
Hanna Doyle – How does a woman from subarctic Oulu end in humid subtropical Houston, TX