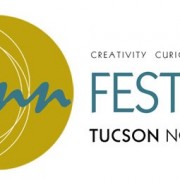 Nordic Finland meets the Southwest with Creativity, Curiosity, and Connection. From November 8-11 2012, Finland and Arizona will meet and engage in a vibrant, educational, and festive celebration where visitors share information and learn about contemporary Finland and Finnish American culture during stimulating, fun-filled days packed with activities and events for all guests.
Education
FinnFest will be able to rightfully engage in some new topics and approaches just because the festival will be held in November rather than in summer months. For example, because it's during the school year, we are including a special Saturday event with appeal to area Tucson teachers, and the University of Arizona is providing Continuing Education credits to teachers attending this all-day Education Forum, November 10th.
Pasi Sahlberg, the author of Finnish Lessons: What can the World learn from Educational Change in Finland? will keynote the day, and three Finnish elementary teachers from Minneapolis are developing a series of break-out sessions putting his ideas into the reality of real classrooms. They will be joined by teachers traveling to Tucson from Tampere, Espoo, and Kuopio, Finland. The keynote is open to all registered guests.
Entertainment
When strangers in shops and people I pass on the street make eye contact, nod or say "Hi!" I like to reply with an icy stare or low growl. Lately, I've come to understand that this is not the done thing, but I can't help it because I'm British. I was raised in a land where a sneer is worth a thousand smiles.
We are opening up all of our events to the community, and we are including local people in the programming. You'll get a chance to see long time FinnFest USA festival performing group, Finn Hall, interact with Gertie and the Boyz, a local waila band. (Waila is dance music originating with the Tohono O'odham, native people of Southwestern Arizona. Like Finn Hall, it uses accordion and plays music in the style of polkas and the schottisch.) Other performers include Ulla Suokko, flute, Mimmi Fulmer, soprano and Craig Randall Johnson providing classical music. Saana Ensemble, Kaivama and The Horsmas can be heard in concert and dance hall.
Family
Following the last year's success in San Diego, we are bringing the delightful Moomins to Tucson audiences. The Dancing Moominvalley-production will not only engage and entertain the festival-goers, but will visit the local schools and donate a series of books by Tove Jansson, to the International Children's Library. Salolampi Foundation with Concordia Language Villages will offer Finnish language instruction for children in playful manner and Kids Corner at the Tori provides hands-on activities in arts and crafts for audiences under 4 feet or so.
Food
The November timing also has encouraged us to develop programming related to Finnish Christmas foods. We will demonstrate Christmas foods and share recipes. (If you can keep a secret, we can tell you that Santa Claus may show up sometime during the festival as well.)
A Finnish chef will be supervising the tori's kahvila (marketplace coffee-shop) Finnish-food snacks and lunches as well as an awarding winning Sunday brunch at the hotel, supplemented this week only with Finnish foods. Not to forget, however, that the best tamales in the Southwest are available only a mile away from the Doubletree, our festival headquarters. A chance to connect all "foodies" to the Southwest and to Finland!
Shared History
We knew that Phoenix and Tucson had active Finnish American clubs, but none of us had recognized that Arizona had a Finnish American history, an immigrant labor history. We'll have a chance to learn about the deportations from the Bisbee Mine that occurred in 1917 and take a field trip to Bisbee. We learn about people with names like Alvar Wilska and Yrjö Paloheimo and meet people like Sinikka Garcia. Since this year is the Centennial of the State of Arizona, it means that we will be bringing light to a little known aspect of Arizona history, history we can share with Arizona.
Elections
Contemporary Finland will be present in other ways. This year's festival is giving us another chance to meet the Finnish Ambassador to the USA. Ritva Koukku-Ronde will give the keynote at the opening and join with Green Party Central committee member, Kimmo Wilska, to talk about Finland's recent presidential elections. Two local University of Arizona professors will respond with comments, comparing and contrasting Finland's election with the US presidential elections that ended that Tuesday.
For people who want to connect both to contemporary Finland and to the contemporary USA (with a Finnish perspective), this year's FinnFest USA festival should provide a great long weekend. Stay a day later, if you can, to explore the exotic desert around Tucson. Our website has a great guide to all attractions and nature wonders Tucson has to offer.
Check http://www.2012finnfestusa.org/ and join our email-list for updates. Advance registration (with lower prices) will end on September 14.
Tervetuloa!
Note: Eeva Savolainen, who wrote the above article, is the coordinator for the FinnFest 2012 Tucson. She can be reached at info@finnfestusa.org