EuroCircle Chicago Presents: : Fire and Ice 2013 Edition @ Vertigo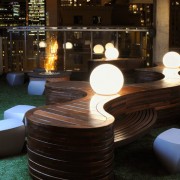 Join our FIRST event of 2013! Fire and Ice at Vertigo Sky Lounge on Thursday, January 24th starting at 7:00 pm!
* Mention EuroCircle for FREE admission* (with RSVP)
If meeting new people, having more fun, being more social is on your list of resolutions for the new year, you need to join us at Vertigo for the return of their famous ICE BAR!. This is the perfect opportunity to cozy up with some new friends around Vertigo's toasty fire pits 26 stories high in the Chicago sky while enjoying one of their amazing signature cocktails! Big, fuzzy robes will be available for your enjoyment as well as some great drink specials to help keep you especially warm!
So start off the year the right way- by joining your fellow friendly and sophisticated European and Europhile professionals at Chicago's premiere winter wonderland roofop lounge!
We look forward to seeing you then!
DJ John Curley will be providing our rooptop beats
Wine lovers – check this out! EuroCircle Chicago is very excited to be part of this "Passport Ticket" wine series event at City Winery. Use code "NEBBIOLO 10″ for a $10 discount for EuroCircle members only!
http://www.citywinery.com/chicago/tickets/passport-ticket-international-pairing-series-presented-by-american-airlines-italy-2-5.html