EuroCircle's Summer Cocktails @ Don Antonio by Starita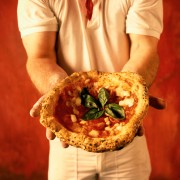 Greetings everyone;
July 16th EuroCircle Summer Cocktails will take place @ DON ANTONIO in Buckhead, coincidentally right next to the St. Regis Hotel with plenty of free parking.
I met with the owners of the venue and they look forward to hosting our event on Wednesday, July 16th with free appetizers and some of the best pizza in town.
In addition, we will enjoy $5 'Aperol' spritzers and $5 Mimosas as well as a full bar for those who want to partake in other beverages…
Sorry again for the last minute venue and date change – the invites for next week's event will be posted soonest both on the EuroCircle website as well as on FB…please feel free to also invite your international friends to our event who are not yet EuroCircle members…
Looking forward to seeing everyone @ Don Antonio!
Salutations,
Atlanta EuroCircle