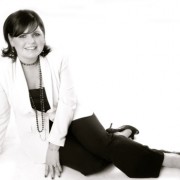 Being a Finn myself I am always curious how any foreigners like living in there – the climate is tuff in the winter (the same as many states in the USA) and many Finns are sort of stand-offish at least on the surface. It is not a country for small-talk, hugs and kisses. You need to have some luck to meet the right people to include you in their circles. It is far easier to get at least good acquaintances in many other countries, Finns are great friends – once they let you in. They are also super conscious many times of not speaking perfect English…so they do not talk.
Alexandra, please introduce yourself to the readers? (When did you move to Finland and why, where did you move from- a short story who you are in a way, family, kids etc)?
My name is Alexandra Eude and I have been living in Helsinki for 4 years now. We moved to Finland because of my husband's work (Nokia, now Microsoft) after living in London for four years before.
Finland is not my first expatriation, as I have lived 4 years in Brazil, 2 years in the USA and 4 years in the UK. We are all French and from Paris originally. I am what you call a Third Culture Kid.
I have 4 children, 3 girls and a boy, aged 8 to 17. They attend the International School of Helsinki. and have experienced the French school system as well as the British one.
Before moving to Helsinki, I use to work in the Marketing/Communication and New Product Development field. Since graduating from University, I have always been an active person and even with 4 children have always worked full time managing pretty well the career/family life balance. Well, that's until I moved to Helsinki, where finding a job has just been impossible.
What do you enjoy most about Finland, now when you have more experience, how's the quality of life compared to UK, France and Brazil since you have lived in all of them ?
Finland is a beautiful country in terms of nature. After 4 years here, I am still in awe in when looking at what surrounds me. Nature is omnipresent in our lives and being outdoors, whatever the weather, has really become a way of life. I don't recall being so sensitive to nature before, and I guess our life in Finland has brought all of us back to the essentials: being simple, authentic… The country is very safe and I like the fact that my children can have so much independence and freedom without me worrying every 5 minutes. Everything is organized, clean, works well and usually on time. There are rules, and people respect them. Some times a bit too much, to the point of becoming rigid though!
I feel privileged to be able to bring up children in such an environment. It is so rare in our world today! I think the values my teenage children have been brought up in the past 4 years have clearly shaped the human beings they are now: honest, respectful of nature and people, and authentic.
Usually there are some negatives, what are the ones for Finland that really stand out for you personally? What do you miss most about "home" what ever that means to you?
It is very hard to bond with people here. It is not that they are not nice and helpful, but it is a non-emotional culture and more of a practical culture. What I mean by that is that if people don't see what it will bring them personally, they do not see the interest in doing something for you. This is being reflected in the way they work too. They know their rights and won't go the extra mile to do something if it goes beyond what they are entitled to do. This is why customer service is also an abstract notion here.
It is also very hard to establish contact with people who are rather reserved, don't do small talk and actually prefer staying among their families and friends rather than opening their doors to new comers. especially if they come a different and unknown culture… Of course, not all of them are like that, but unless they have travelled a bit or lived abroad, that's pretty much the kind of people you "meet" here.
I think that after 4 years, my neighbors just started waving at me from their cars as they leave. But that's about it!! They have never chatted with me in the street or invited us. Actually, Finns don't really invite to their homes. Something quite different from cultures like the one in Brazil, where the people are extremely warm and generous; or even the neighborhood we lived in London, where people came to us to introduce themselves and gave their number in case you needed anything.
Human contact, that's what I miss the most! Thankfully, the International School of Helsinki has a tight and small community, where I have met some great friends. But the community is small, like Helsinki is small. So your network ends up being small too.
Do you feel Finland is a good place for you as an employee/entrepreneur right now? Are there any areas expats like you might like in Finland better ? (how was looking for work as a foreigner?? – guessing horrible unless you are techy – entrepreneurs? WHY?)
Finding a job as a foreigner in Finland is hard, very hard! Finns are not risk takers, and as a foreigner, you represent the unknown, a different mind-set and approach. Many would see this as an opportunity to bring in fresh blood and ideas to a business. But here, what they worry about is how that is going to change the way they do things, communicate between each other, which they are not too keen to change as it works well as it is.
I made the effort of learning the language for a while and studied 6 months of intensive Finnish and passed 2 levels out of the 6 you need to be "fluent". But the language is so hard! I didn't pursue, and maybe should have, but figured that by the time I would be considered employable, it might be time to leave Finland!
When I think about it, it would probably be the same in France. If you are a foreigner and do not speak French, it would be hard to find a job. But I was convinced that I would be able to apply in organizations where English is widely spoken and working environments are more relaxed, such as advertizing agencies. I had several interviews, but it never went very far: I was too different, didn't speak the language well enough… I was scary!
I have thus worked on many projects and events for the French-Finnish Chamber of Commerce for example, being on the board of the International School of Helsinki or consulting in marketing and communications for the school too. But never got the chance to have a fixed job in an organization. That's maybe what lead me to the idea of setting up my own business… In February 2014, and after 2 years of preparation work, I decided to set up my own service, based on the observed needs of all the people around me over those many years being expat, and launched an online daily-life sharing community website: www.sharelocaltips.com.
Setting up my business wasn't too hard in terms of paper work. It was quick, simple and not very expensive. They have offices with people to help you review your business plan, advise you on the structure of your business, and all that in English. I think Finland is great for start-ups. However, once up and running, if you are not a local, that's when it gets hard to get people's trust, develop your business, establish a network. That's the stage I am at now, and I find it very hard to establish contacts with people and to get support.
Do you think your career (business) would be the same in France – or does this work better for you? Either way, please explain more.
Not being able to have a "proper" job here has been the most painful part of living in Finland for me. I feel like my career has been still for the past 4 years. I however really hope my project managements and missions will be seen positively by my future employers. Creating my own business, even if it ends up not working, is also a big challenge and risk I was willing to take and I imagine that is an achievement in itself. I may have actually turned a negative situation into a positive one and grabbed the opportunity Finland was actually offering me.
How does the work culture differ from France? (health care, clothing, customs, women, manners, food, alcohol, hygiene, romance, school, family life etc)
Finns are reserved, so that means that they do not splash you in the face with signs of richness and advertizing. It can thus be quite tricky to know where to find things, and it is usually only once inside a store you realize what the shop has to offer! My website made even more sense when I went through this experience. If you don't speak the native language, and you live in a country where not much is advertized or communicated, daily life and finding simple services that you can trust can be frustrating, confusing and require hours of searching through different sources of information.
Share Local Tips offered to be the one place where both expat word of mouth and cultural experience can be easily shared and found. I really wanted to offer daily life and practical info. But the website is dependent on people wanting to share. Not an easy task…
Do you go out a lot – hobbies? Or is everything about Family or Work right now?
We have not been out a lot in Helsinki: restaurant are outrageously expensive, for a quality of service or food that isn't always worth the price paid. Plus babysitting and taxis to come home after a couple of drinks make an evening out very expensive.
We however have enjoyed many dinner parties at friends. People will tell you that life here is pretty quiet compared to other capitals. It has however been a great opportunity to re-focus on the family for us. So its hasn't been that bad. I am however looking forward to our move back to London next summer, and going back to a more vibrant and outgoing life.
What's the cost of living compared to France or other places you have lived in? What is cheap or expensive in particular?
Finland IS expensive. Everything is expensive with social taxes that are high on services and a VAT of 24%. You pay a lot of taxes, but I must admit that the money collected by the Finnish government is wisely used and all benefit from it through good quality transport, free access to excellent medical care and good local education (if you do not opt for private international education). Compared to countries like France, your contribution to society is worthwhile and visible.
Did you think it is easy meeting people and making friends in Finland? Finns tend to be more reserved with people and warm up slowly? How do your kids feel about living there? Do they speak Finnish at all.
My children know a little bit of Finnish, but very little. Most stores and services speak English, so actually the kids don't need to make a huge effort to be understood. They have made little friends outside of their school community, even if signed up in skating or ballet classes outside of school. People are too shy and not very outgoing. We tried to introduce them to other Finnish children, but there was no small talk, so not much to start a conversation, especially if you are a teenager! My kids like Finland for the quality of life, but find it too cold (multiple meanings here!), and a bit too quiet.
10. What are the best places/suburbs to live in Helsinki area in your opinion?
There are several areas to live in Helsinki and the choice of one or the other depends on what you are looking for. You can choose to live downtown, near Kaivopuisto or in the Design District. They are mainly apartments, usually old ones but with a lot of charm, quite expensive but very central. Parking like in any other cities can be a challenge. But you get to benefit from the city life, which is not a vibrant as other capitals though.
Or you can choose to live a bit outside the city, in Espoo or east of Helsinki in Herttoniemi. There you will benefit from modern houses, most of the time, wonderful outdoor life, stunning views on the sea and archipelago, close by shopping centers. Espoo, and in particular the area of Nuottaniemi has been my favorite. Close to Iso Omena shopping center which will soon have the metro direct to Helsinki center, great transport links, beaches, shore paths for cycling, walking, and easy access to the sea, which frozen during winter, is a fantastic immense playground for the family!
Did you have any misconceptions about Finland that have turned out to be super wrong….or vice versa, you thought something will be great and it is exactly the other way around?
I have always been a girl of the South and not a big fan of cold weather. I was dreading the long Finnish winters, but was actually really surprised by how beautiful and wonderful it is! Finns say: "there is no bad weather, only bad clothing" and it is true. If you have the right gear, you can enjoy being outside all year long. My children loved being out playing in the snow after school, even if dark outside. I guess November and December are the toughest if snow hasn't arrived. Days are really short and nature is not at its best. But if it has snowed, the white reflects light and really brightens your (short) days! Most people who have now left Finland and with whom I keep in touch, say they miss Finnish nature and winters the most. Incredible!
Another misconception I had was about meeting people. I am a very open person and love meeting new friends and discovering new cultures. I am quite social, never had any issue making new friends or networks and was convinced after my past experience in Brazil and in the UK, that that wouldn't be a problem. I was quite surprised to see how much work it took to bond with locals. Today, I think I have 2 really good Finnish friends, but that's about it!
Anything else you would like to share with us?? Choose freely.
Now that I know we will be moving back to London, I know that there will be many things I will miss from Finland. Nature will be the biggest. I have ticked all the bucket list items of must-dos in Nordic countries such as cross-country skiing on the frozen see, snow-shoeing in the Nuuksio Forrest, ice-dipping naked in the sea after a smoked sauna, celebrated Finnish Vappu (1st of May), Penkkarit (end of school for Grade 12s) and mid-summer day, have experienced life in a mökki (summer log house) on an island… I don't think I have many regrets and that I have clearly made the most of my host country. I leave all this experience and traces on Sharelocatips for other to benefit from it!
Connect with Alexandra Eude:
Alexandra at Facebook
www.sharelocaltips.com