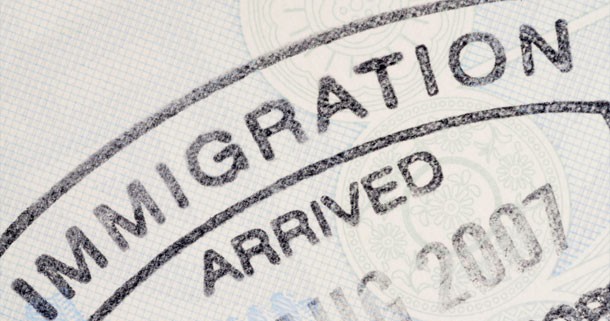 USA: Where do you stand on immigration?
While both sides debate the issue vigorously, we can challenge ourselves to imagine American business culture without immigrants.
The Partnership for a New American Economy sponsored a report titled "The 'New American' Fortune 500" in June of 2011. At the time, the co-chairs were Steve Ballmer, Michael Bloomberg, Julian Castro, Bill Marriott, and others. They were interested in understanding the impact immigrants have had on the Fortune 500 businesses that provide Americans with jobs and other opportunities.
What do you think found?
More than 40% of 2010 Fortune 500 companies were founded by immigrants or their children, yet made up only 10.5% of the American population on average since 1850.
There are 90 immigrant-founded Fortune 500 companies, accounting for 18% of the list.
When you include the 114 companies founded by the children of immigrants, the share of the Fortune 500 list grows to over 40%.
Fortune 500 companies founded by immigrants or children of immigrants employ more than 10 million people worldwide.
Immigrant-founded Fortune 500 companies alone employ more than 3.6 million people, a figure equivalent to the entire population of Connecticut.
Revenue generated by Fortune 500 companies founded by immigrants or children of immigrants is greater than the GDP of every country in the world outside the U.S., except China and Japan.
The Fortune 500 companies that boast immigrant or children-of-immigrant founders have combined revenues of $4.2 trillion. $1.7 trillion of that amount comes just from the companies founded by immigrants.
7 of the 10 most valuable brands in the world come from American companies founded by immigrants or children of immigrants: Apple, Google, AT&T, Budweiser, Colgate, eBay, General Electric, IBM, and McDonald's, to name just a few — owe their origin to a founder who was an immigrant or the child of an immigrant.
What did the report conclude?
"America's economy has always profited from the steady influx of foreign-born talent. But in the new 21st-century global economy, we must do more to welcome the next generation of entrepreneurs, as opportunities improve around the world and competing countries roll out the red carpet. For years, America has loomed largest in the minds of the most enterprising individuals around the world. But as the global marketplace evolves, we cannot count on remaining their top choice. Budding entrepreneurs from new powerhouses like China and India see ever-better business environments back home. Countries like the U.K., Canada, and Australia are taking bold steps to draw ambitious, talented people to their shores. Meanwhile, the American immigration system continues to raise barriers to these individuals, driving away the bright foreign students who attend our universities and keeping out the aspiring businesspeople who would otherwise come here."
Maybe it gives all of us something to think about – whether we are are immigrants ourselves or not.
Want to read the entire report, here is the link: http://www.renewoureconomy.org/sites/all/themes/pnae/img/new-american-fortune-500-june-2011.pdf
https://www.eurocircle.com/euro/wp-content/uploads/articles/2013/02/Article-immigration.jpg
370
610
Kaisa Kokkonen
http://www.eurocircle.com/euro/wp-content/uploads/2014/06/eclogow1.png
Kaisa Kokkonen
2017-03-07 16:27:47
2017-03-07 16:29:59
USA: Where do you stand on immigration?