The Special Hideaway – Home of Happiness
The things that make us happy in life are often rather simple: fresh food, peace, nature, good company. These simple ingredients form the core of the special hideaway on the sunny southwestern French countryside. The Happy Hamlet, a lifetime project of a French-Finnish/Czech couple with a multicultural background, offers an inspiring story to anyone with the same motto for life as they like to preach in the Hamlet:
"Do what you love and love what you do." 
When Suska Karjalainen and Nicolas Prevot were still living partly (her) in New York and (both) in Djibouti, life threw some unexpected elements in their way. It became necessary, on a short notice, to pack their belongings from a bit all over the world, as France was destined to become their new home country. After sharing an experience of renovating and running a Guest House in Djibouti, they had decided to not only do the same, but to expand from the offer of a typical B&B to experiences around different themes. Inspired by their own international network of professionals in many fields, they started the house hunt suitable for themed retreats in fall 2015.
LOOKING FOR THE RIGHT PLACE
The list of criteria for the property became rather long – and so did the search itself. It took several months, 25.000 kilometers on the road, and almost a 100 visited properties. But the hard work paid off, because the former goat cheese farm that centuries ago used to be a hamlet or a settlement of many families, became their new home the following spring.
Even if found partly in ruins, there was that special something that they knew would make a world of difference in their advantage when entering the very competitive market in the travel industry. The vast renovations were quicker than anyone would have imagined or believed, and so The Happy Hamlet (http://thehappyhamlet.com) opened its doors for the first guests in the summer 2017. The charm of the old white stones of the several buildings which together form the property, and the vast nature that stretches on over 30 acres of own land, provide an unbeatable combination to relax and unwind. "It is an outcome from sweat, blood and tears, for sure, but most of all it is love that one feels all around. Love from family, love from friends, love from the artisans who sometimes spent even their free time just to help us finish on time. The property may have a soul that dates back to 16th century, but it's also all those people who've pitched in and whose presence and participation give the Hamlet its good vibes of today.", says Suska visibly moved.
Today the Hamlet hosts retreats around various themes (http://thehappyhamlet.com/retreats2018): yoga, pilates, other well-being, fitness, arts, literature, food&wine, coaching and more, always instructed by top professionals in each field. Even if last summer was their opening season, the guest feedback has already been overwhelming. The word has spread and the Hamlet has been covered by several media, too, latest in the Finnair inflight magazine this January http://bluewings.finnair.com/lifestyle/29890/ and in the UK Living France magazine in December, featured as one of three Feel Good retreat spots in France: http://thehappyhamlet.com/wp-content/uploads/2017/11/1711-Living-France.png.
Why do people love the Hamlet? The "luxury" does not come from golden faucets or the trendiest decor, but it does offer a stay with a soul – and an ambiance that is intimate as if visiting a friend.
"We are literally in the middle of nowhere, but that's exactly what we needed in order to create the atmosphere we envisioned", says Suska and adds "Besides, being surrounded only by wild nature, sunflower fields and rolling hills and having the band of birds or the frogs down by the pond, or the owl at night as the only noise pollution.. I think life could be worse, definitely.", she laughs.
There is a natural swimming pool (no chlorite nor other chemicals!) and a sauna in a barrel, and the guests can enjoy their meals made with fresh and clean produce from own garden or nearby producers. Surely no need to mention the wine – there are hundreds of vineyards, small and family-run, organic and little castles,… The stay might soon seem oh so very short for all there is to do and see, to learn and to enjoy the French "joie de vivre".

HOME AWAY FROM HOME
Compared to many typical retreat spots the Hamlet goes beyond the "feeling like at home" idea. The group size is always very small, the neighbors stop by for a chat, the places visited, such as the vineyards, are actually those of friends, and the stays are always all inclusive in the true meaning of the term. On top of the instructions, meals and drinks, accommodation, and visits in the region, all the snacks, drinks or anything else one may desire, is always at hand and for no extra costs. "We think it is disturbing while traveling that there are situations where enjoying and relaxing becomes a budget thing. We wanted to host stays where the guests can forget their wallets and budgets and concentrate on the most important: themselves and their own well-being." Suska explains and adds that this has already proven to be a well-appreciated approach. Guests seem to love even the fact that meals are served just like at home, no menus and thus no difficult choices to make!
As the Hamlet is in the beginning of its journey, its natural "home market" has been Finland.
This means, that in its first phase many of their retreats are in Finnish. The list of names of instructors is rather impressive for the Finnish market: Teresa Välimäki, one of the best known female chefs in Finland, popular author-writer Katja Kallio, musician and yogi Mariko Pajalahti, and many other Finnish celebrities. However, the offering expands more and more to the global market, too, and there are already retreats instructed in English next season: in July Yoga & Wine & Goodness (http://thehappyhamlet.com/retreats2018/marikovibes) and a Bodyfulness retreat in August (http://thehappyhamlet.com/retreats2018/bodyfulness). The whole month of April is reserved for a Creatives-in-Residence program (http://thehappyhamlet.com/creatives), and the Hamlet is also open for any private or business rentals or venue hire for events (http://thehappyhamlet.com/hideaway). "We are small and we like to be that way. It allows us to be flexible and open to any and all suggestions – that makes it more interesting for us, too!", Suska says and runs away as the guardian dog has started to bark, meaning someone has popped in to say hi. Without notice, which is how it still works on the countryside.
USEFUL LINKS:
Happy Hamlet
– homepage: http://thehappyhamlet.com
– FB: http://facebook.com/thehappyhamlet
– All retreats: http://thehappyhamlet.com/retreats2018
– In English: Yoga&Wine (July 9-14)  http://thehappyhamlet.com/retreats2018/marikovibes
– In English: Embodied Sensuality & Heart's Desire / Bodyfulness retreat (Aug 7-12) http://thehappyhamlet.com/retreats2018/bodyfulness
– Creatives-in-Residence: http://thehappyhamlet.com/creatives
– Rentals, Venue hire, Events: http://thehappyhamlet.com/hideaway
– Finnair Blue Wings: http://bluewings.finnair.com/lifestyle/29890/
– Other testimonials/feedback: http://thehappyhamlet.com/testimonials
Contact Suska Karjalainen:
http://instagram.com/thehappyhamlet.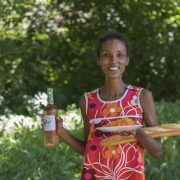 https://www.eurocircle.com/euro/wp-content/uploads/interview-member/2018/03/Interview_SuskaKHHguesthouse-e1520044599582.jpg
598
900
Kaisa Kokkonen
http://www.eurocircle.com/euro/wp-content/uploads/2014/06/eclogow1.png
Kaisa Kokkonen
2018-03-03 02:48:51
2022-01-10 21:41:16
The Special Hideaway – Home of Happiness