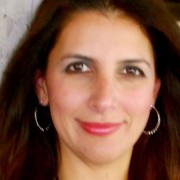 We try to do our best introducing "EC member of the month" and since Tanya Stawski is part of the team in in Los Angeles, we decided to have you all "meet" her online. Tanya Stawski is a realtor at Sotheby's International Realty.
Where are you from and where have you lived in the USA?
I was born and raised in Germany and lived in Florida, Mid West and East Coast….
What languages do you speak?
German, English, Farsi and Spanish
What do you do?
I started a few years ago with Sotheby's International Realty in Beverly Hills. Coming from a 18 years of international experience in business and marketing it was important to me to be a with firm that caters my client's needs not only in LA, USA but internationally. (note: Tanya has an MBA)
Do you work with buyers or sellers only?
I work with both and help also with leases. My specialty is what my clients are looking for. My clientele varies from A-list celebrity to 1st time buyers. Local and international clients. Everyone is special to me.
Currently I have 6 listings on the market and 3 off market.
Because I have lived in different countries and different parts of the USA I have an excellent understanding of what my clients are looking for.
Describe why people have off market listings?
Off market or a lot of times it is called Pocket listings….
Some of my clients like to sell their homes privately without advertising it publically everywhere. Various reasons…Some just don't want to attract the curious not buyers who are just interested in checking out the homes…. Sometimes it has security reasons.. In other cases the sellers hope to get a premium price before it hits the market.
How do you do that if you live in LA?
I have a big network of colleagues around the world. I travel to different cities and countries…I found a home for my client moving from LA to London, also helped another client moving from LA to Texas just to give an example. I have the network to perform!

Do you have celebrity clients and who are they?
Yes, my clientele covers from 1st time buyers, to investors to celebrities local & international as well as professional athletic and other industries. Every single client is important to me.
I prefer keeping all my clients identity confidential.
Any tips for 1st time buyers?
Yes…If you decide not to buy all cash…I think that the most important step is getting pre-qualified right before searching for your home or investment. This way you know exactly your price range and know how much of a mortgage you can get. Another tip would be to not buy based on emotions. Of course it is always exciting to buy your first home however it is very crucial that you keep the investment aspect always in mind.
Do your research…find out about the neighborhood, history of the house and get comps for the area.
What do you enjoy outside of work?
I spend time with family and friends and volunteer. My favorite spot is Pacific Palisades. I plan the monthly EuroCircle events in Los Angeles with Sonny.
What do you most love about your job?
Most of my clients become my friends. I socialize with them. We go to dinners, shows, an antique car shows together.
I help my clients not only with their local real estate needs but everywhere in the world. In addition I assist them especially if they move from out of state or country with concierge services as well. Helping them with school selections, doctors, hair dressers and so forth.
Any funny stories every happened to you?
Of course there are many interesting ones…Let me think. Well, one time I was invited for a Second interview to list this luxury mansion. The housekeeper opens up the door and directs me to meet the seller for our meeting in the bedroom. Music on, candles on….Quite funny!
CONTACT TANYA
Tanya.stawski@sothebyshomes.com or 310.801.6033
Visit my website