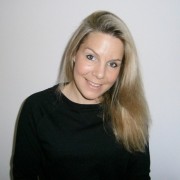 I wanted to interview Helena – we have not heard about any expat experiences yet from Vienna.
Tell us about yourself- who are you and what would be the "short story" of your life ?
My name is Helena Kiviniitty and I come from the cold but beautiful Scandinavian country Finland. The first 20 years of my life I lived in a small place called Kirkkonummi. Well not so small anymore, every time I visit family and friends I´m amazed how fast everything changes, so many new buildings and roads.
I studied 12 years in Kirkkonummi, pretty much in the same building for all those years, so when I finished with my High School I decided it´s time to see something new. Most of my friends chose Helsinki, I wanted something different, I chose Turku, a smaller city less than three hours from Helsinki. Studied there one year Business until I decided I want to go back to Helsinki, that felt at that point more like home. I wanted to become a teacher but decided in the end to finish my business degree, so I continued to study business at a Swedish University of Applied Sciences. During this time I decided for the first time I want to live in another country. So my desire to see the world took me for 6 months to Spain, to Alicante as an exchange-student. I was lucky to get my best friend to join me. 6 months went fast and I came back to Finland, started working as an Investment Adviser at a Bank and finished my Bachelor´s Degree.
During the last months of my studies I heard that my University had a special agreement with a University in Vienna regarding Master studies in English. I thought " This is a fantastic opportunity!". I got accepted, got a study leave from my work and so I left for the first time abroad alone. I will never forget the feeling I had when standing there at Vienna airport, nervous about how will everything work out. That was the first time in Austria for me. I lived in Vienna for approximately one and a half year, it was truly an amazing adventure. I learned a lot, not only regarding business studies, I travelled, got many new friends from different countries and the last Finnish shyness that I had disappeared on this journey as well.
But the time came when I had to go back. I would have wanted to stay but at that point the financial crisis was bad. So I continued working in Finland in the banking industry. In 2012 I was working at the International Payment traffic Department at a bank. My work didn´t feel challenging or interesting anymore, something was missing. I wanted to learn more, I wanted a change. Wondered would I have the guts to go back to Vienna, would there perhaps be something interesting for me? I decided to do a second Master in finance. I received a study leave for doing my second Master (in English) in Austria. So I sold the most of my belongings in Finland and flew to Vienna. This was my first step towards a change I thought I would never have the courage to do.
I was very excited about the Master´s Degree, but at the same time I felt that something was not as it should be. My excitement disappeared fast. During the entire Christmas holidays I sat back in Finland thinking am I totally crazy if I quit my job in the bank. and won´t continue with the Master´s Degree. It was an extremely difficult decision, but I decided now or never, I will start to study and work with what I always wanted to do, to teach. So I left my work at the bank in Finland. This was in winter 2013. I applied to different Universities in Finland and Sweden, felt truly sad that in half a year I would have to leave the city I so much loved, wonderful Vienna. Say goodbye to all my new friends. But then I thought, what if, what if I learned German really good! What if I got the Language Certificate that the University of Vienna require to be able to study there. Will probably never work I thought, not enough time!
It´s now one year ago I came back to Vienna. Few weeks ago I got my Language Certificate, said no to the Universities in Finland and Sweden, in October this year I will begin at the University of Vienna to become a teacher in German and English. This last year has been a truly amazing adventure. Something I thought I would never have the courage to do, but now so happy I did. I am very thankful and truly grateful for the supporting words many friends here in Vienna gave me during this challenging year. And of course the support of my family as well.
What is THE thing about Vienna that captivates you the most?
Vienna is a city full of opportunities. A city where you can always find something interesting to do, new people to meet. The location is great, you can so easily reach the other countries around Austria. I also love the fact that there is so much nature here, amazing possibilities for hiking and other sport activities.
If someone asked you what I should NOT miss while in Vienna what would reply?
This is a difficult question! There´s just so much I would recommend to see and experience. But perhaps just renting a bike and bike through the city and Prater Hauptallee, and experience the wonderful atmosphere that Vienna offers its travelers.
What do you do in Vienna when you feel like you just want to chill out?
When I really want to relax I go for a run or just bike around the city. In the summer it´s also wonderful to take a coffee and sit down on a park bench and just watch the world pass by. I also love to start my weekends by having a breakfast together with great friends, Vienna has so many cafeterias that offer delicious breakfasts. I think it´s a perfect way to start your day. This is probably a big surprise for many, but Vienna has great places to dance Salsa! I´m attending Salsa dancing courses and go quite often in the evenings with my dancing partner and friends for some fun Salsa, it gives you so much positive energy!
What really annoys you about Vienna – or maybe nothing does?
There´s not really anything that would annoy me, sometimes I can get a bit nervous when biking during rush hour, but despite that, I´m quite happy with how things are here.
Do you have a favorite Vienna restaurants/areas/places and why? What do you think about the typical Austrian/Viennese food and cuisine in general…what stands out for you?
I really like Freiraum that is located close to Westbahnhof, great atmosphere. Café Ansari is also very nice, delicious food and very friendly service, it´s located at Praterstrasse 15. Before I was not so keen on the typical Austrian food but now I have slowly began to quite like it, I guess I´m starting to adapt 😉 The only thing that I don´t really like is Wiener Schnitzel, everything else I find very tasty.
Do you miss something from Finland in particular?
Karjalan Piirakka; The Karelian Pastry. Sometimes the calmness, there is this specific calm atmosphere that I feel I can only experience in Finland. And of course family and friends, but I try to visit them as often as possible.
What do you think about the cost of living in other countries vs Vienna– and the standard of life and life style?
I think you can live quite a good and rich life in Vienna without having to earn a lot. There are much more things here you can do for free, compared to for example Helsinki. This is something I very much appreciate in Vienna.
What do you miss most from other countries or cities you have lived in before? Favorite city in Europe for you personally?
Well I can´t really compare to so many, as I only lived in Finland and Spain before. I love the Spanish mentality, the openness, it´s a wonderful country.
In your opinion what is the best time to visit Vienna?
Every season has something special. In the winter you can experience the beautiful Christmas Markets, in the summer you can for example visit a Heuriger or take a cooling swim in the Donau.
Curious what is the biggest misconception/s you think people have about Vienna (or Austria/Austrians generally vs. Helsinki/Finland/Finnish people?)
Well a big misconception about Vienna is that here you just can´t get good service, I disagree with this. Of course it happens once in a while that the service is not as good as it could be but for the most I have received very friendly service here.
Anything else you feel you'd like to share with us about Vienna or yourself?
Vienna is a wonderful city that never stops surprising you! Herzlich Willkommen! 😉
Connect with Helena Kiviniitty at EuroCircle.com
Connect with Helena Kiviniitty at Linkedin
Connect with Helena Kiviniitty at Facebook