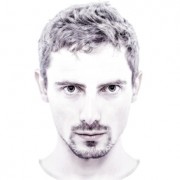 Tell us about yourself – who are you and what would be the short story of your life?
I'm a Finnish/American photographer, videographer, graphic designer and art director. I'm born and raised in Helsinki, Finland and moved to Los Angeles 19th of November, 2012. So I arrived just in time for my first Thanksgiving. Was suffering from jet lag though and fell asleep right after eating the turkey.
I got the idea of filming a mini documentary series with a friend of mine, Axl Smith who is a TV-personality in Finland for The Voice. So I left my Art Directors position at Night People Group and decided to move to the US.
For a long time I already had the dream of living in California before I'm 25 years old. And felt it was time to take on new challenges for my personal development and professional career.
What is THE thing/s about Los Angeles vs. your hometown captivates you the most? If someone asked you what they should NOT miss while in Los Angeles what would you reply?
And what I really SHOULD miss….the only thing I recall about Los Angeles is that it is huge..I have been there only 3 times in my life. I recall Santa Monica the best.
First of all the scenery in Los Angeles is just incredible. Since the sun shines so often, wherever you are in the LA area you can catch amazing landscapes and cityscapes. What I miss about Helsinki is walking the streets, trams, fast commuting and dog parks.
I've been very fortunate and had a bunch of friends visit Los Angeles and have had the chance to go around and explore. Here's my top places that they kind of have to go with me if it's possible.
Take a hike at Runyon Canyon, usually steep up the hills is the way to go. If Samuli Vauramo comes along, it's a tough workout with the weighted vests. Always a Blast!
I live right next to Larchmont Village and there's a couple of nice restaurants and ice cream spots there.
Take a drive to Malibu and visit the Family Wines estate on the hills for a tasting.
And for nightlife there's a couple of spots in Hollywood and Downtown Piano Bar, Greystone Manor, Village Idiot, The Sayers Club, The Standard, W Hotel Sundays and the absolute madness at XIV Summer Sessions.
I don't think there's anything to you SHOULD miss in LA, but I personally hate going anywhere near Hollywood Blvd unless I'm going to get some Swedish snus and a Red Bull.
Anything truly memorable that has happened to you since you have lived in Los Angeles?
There's a couple of talks I've had with my friends that are in the same line of work that really had a big impact on me and really helped me through. Been lucky and blessed in getting to know a bunch of really good people that keep me going and doing my best, always.
And a couple of really memorable events have been Alicia Keys concert at the Staples Center. Amazing person and the show was incredible. Have to thank Alicia for a good show and Swizz for the motivational words.
What really annoys you about Los Angeles – or maybe nothing does? And what do you miss most from Finland or any other country…in addition to the family and friends?
The fact that tap water isn't always drinkable annoys me a little bit. The internet speeds and their pricing…!
From Finland I miss – Lonkero. Lonkero. Lonkero. But most of all my mothers cooking.
Do you have a favorite LA restaurant? Why….what is the good and bad about restaurant / café culture in your opinion in LA compared to for example Finland.
Gyu-Kaku in Beverly Hills is my favourite. It's perfect for dinner since you have time to have good discussions and great for bigger groups. And they have happy hour Sapporo for $1,5! Boom!
I like the fact that here the restaurant workers often put an effort into making your experience amazing. The culture of tipping probably makes that happen.
Where and how would you live in LA or elsewhere if money is not an obstacle – compared to how you live now or would you stay where you are? Why?
Really like living in Hancock Park where I got my apartment a couple months after arriving here. In the future, I'd want to buy a house so I can have the family and a couple of dogs there. And of course my own studio. This area has lots of beautiful houses and lofts, so would like to stay in this area.
What is important to you in your life. For some people it is expensive cars, clothes, apartment, lots of free time, parties – for some others it may be having a spouse and kids. Someone once said to me that every day when she wakes up and there is no war – she is happy.
For me it's always been that as long as I see development in everything I'm doing, I'm happy. That means I'm on a good personal path for growth. Friends and family is absolutely the biggest thing, they support me from both Finland and Northern California. Also blessed to be able to provide work and work with so many of my friends and keep the group on the path to success.
And ice-hockey is very important for me, I play on a weekly basis at the Pickwick Gardens in Burbank. Our team wears Jokerit (boo!) jerseys but the trick is to not let the jersey touch your skin and you'll be fine. En gång alltid. HIFK.
How do you think your life would be different if you stayed in Finland? What would be a typical day or week in your opinion in Finland vs. LA…
Hmm. I probably would have gone to get more education just because it's free and also since I didn't feel like there were too many opportunities to grow personally and professionally. It started to feel crowded. Worked in nightlife ever since I was 18.. I've loved the chance to always get the experience I need from working hard as a entrepreneur and at various companies.
Well in LA I do way more photography since there's just so much more to see here. And you always find something new and the weather is mostly amazing.
I would have probably continued to work with the great people I was already working with, and hopefully went on to their new ventures that I'm helping with as a freelancer now. I'm still in contact with clients and colleagues from Finland on a daily basis.
What are the biggest misconceptions (or perceptions that turned out to be correct) you had about the USA/LA when you moved there– and vice versa you think many of us have about Finland?
Thought people might be rude and you have to wear dress shoes to the nightclubs. Turns out both of those were wrong. People are really nice and welcoming. Turns out, not that many know anything about Finland or where it even geographically is. But their first guess is that Finns can drink a lot and are really good at Ice-Hockey.
If there are some things you think everyone should know about the Finnish people, city, food, culture, drinks, music – what are those things to you personally? I don't even know how many Finnish people are there in LA, do you?? How do you find the Finnish people there if you want to do that?
Really important are Fazer, Marimekko, Supercell, Rovio, Finnish directors and creatives. There's lots of good music from the homeland, but mostly they can't understand it since it's in Finnish. Be sure to check out Jutty Ranx, BRVNDO & Gracias.
What would be a perfect vacation and /or weekend for you?
A perfect weekend would be to drive up to Lake Tahoe to our family home to play some pond hockey and run around with the dog. And of course my perfect vacation is always back home to Helsinki to meet moms and everyone else. Weekend trips to Anaheim or Malibu are good local things to do. Go DUCKS!
What do you consider as your biggest accomplishments career-wise and what are your further goals? You are extremely diverse which sometimes means that career kills your personal life to some extent, how do you handle that?
I guess getting new clients right after moving to the US was one of the biggest accomplishments and having my photography on Billboard. I got introduced to the NERVO girls and got to travel with them to places I a year before going just dreamed of. Ultra Music Festival in Miami, Electric Daisy Carnival in Las Vegas and Coachella Festival. My photo of them has been used world wide in various different event promotions for NERVO as well as their Hold On cover. They and their team loved the photo and I've gotten emails from their fans praising my work. So that was a really special moment for me and for that I'm truly greatfull. Thank Jaakko Manninen for the intro and tips.
Also another project that was amazing was spending a day at the ATP Tennis Tournament with Jarkko Nieminen, this guy is amazing.

I want to develop all my skills as much as possible and stay active in all of them. Maybe someday I'll just focus on one thing, but highly doubt it.
What would you like to accomplish in the next 10 years in your career?
Well I've been wanting to have time to shoot a short film this year. I like to show stories so that would be a natural thing to move onto. But this year will probably go into working with music videos and some more behind the scenes materials. Love showing an angle that everyone can't see, they might see the final product, but from the bts viewpoint they see the natural side of people.
And I'm starting to sell my personal photography on my new website www.santifoxphoto.com to offer my photography in luxury quality prints internationally.
How would you like people remembering you? I am asking this as a friend of mine died this week of cancer and I had this discussion with you as he had thought about it quite a bit.
I haven't actually thought about that at all. But I guess it would be that I've been an honest person and always looked out for others. Most of the things I do is based on something I want to do for my friends or to bring them along later in the process.
Peace to your friend and hopefully he is remembered as he wished.
Connect with Santi:
SantiFox.com
facebook.com/santifoxcoo
linkedin.com/in/thesanti
instagram.com/thesanti
Videos:
santifox.com/MG-feat-Chung-Cvrtier-Midist-Official-Video
santifox.com/filter/video/NERVO-ELECTRIC-DAISY-CARNIVAL
santifox.com/filter/video/GREYSTONE-MANOR-x-EC-TWINS
santifox.com/filter/video/NERVO-ULTRA-MUSIC-FESTIVAL
santifox.com/filter/video/HAYES-On-The-Block
santifox.com/filter/video/MIKAEL-GABRIEL-KIPUA-Making-Of
Photos:
santifox.com/filter/photography/NERVO-PROMO
santifox.com/filter/photography/Samuel-Vauramo
santifox.com/filter/photography/A-day-in-Pasadena
santifox.com/filter/photography/Jarkko-Nieminen-Behind-The-Scenes