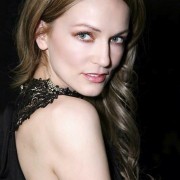 Ingrid is a model and health coach that lives in New York City.
Tell us about yourself, please?
I am from a small, but very beautiful country, Slovakia. (Comment by editor: Slovakia is about 5 million people. However, Slovaks are Slavic people, having a common cultural, historic and linguistic heritage with their fellow Slavs. Slavs number over 300 million and are the largest European ethnic and linguistic body.)
I lived there until my 20s with my loving parents and two older brothers. Then I continued with my studies in London, following Tokyo. I have studied Hotel Management and Leisure. My training took place @ Hotel Cumberland Marble Arch on Oxford street. After London I moved to Tokyo.
How long have you been a member of EuroCircle?
I became a member of EuroCircle this year in 2014
How long have you been in New York?
All together, it has been 6 moths. I am moving between Tokyo, Barcelona and New York.
What has been the best thing you have done so far in your career?
To be able to communicate with Japanese clients on a professional level in the international company – Global Blue.
Is there any particular story, moment, an award or an achievement throughout your career that you are particularly proud of?
Yes, I helped to solve a financial problem for client. He was so happy that he sent me a personal present. It feels wonderful to be appreciated.
Can you tell us more about your health coaching business? When did you start it?
I have started to see clients this year, during the school. I am doing my marketing plan now, focusing on people with eating disorders and lack of energy. In September I am going to participate in a school program about acknowledging young students how to care about their health with natural diet.
Any health/wellness tips for our members?
We all have our bio individuality and different things work for different people. I always start my session with Health History procedure. However, generally speaking, it is always beneficial to separate your plate into 3 parts. One is for protein, second for greens and the third one is for healthy carbohydrates or whole grains. It is always good to add little bit of healthy oils like flax seed oil, or olive oil into your diet. Lessen the consumption of salts in your diet and please, beware of using sweeteners. It is always better to use a little bit of natural sugar than harmful chemicals. If possible, try to shop only organically raised foods without added chemicals or pesticides.
In addition to your health coaching business, you are a model. How did you get into the modeling business?
One day, I obtained a business card from the model agent. I thought it was a great idea that helped me with my school payments. Than they kept extending my contract after school.
What is your favorite modeling job/campaign?
Beautiful Campaign for Tahiti Nui Airlines. We spent 7 beautiful days shooting commercial movie on Bora Bora island at the Four Seasons Resort. We flew first class from Tokyo. It was a fantastic time, breath-taking scenery and amazing team of 30 people working on this project.
Where are you originally from and what do you love about it?
I was born in Slovakia. It is a beautiful country with lovely nature, history and culture.
When is the best time of year to visit your country? How often do you go back?
I personally think summer or autumn is the best, however, as I love snowboarding, I would recommend winter, as well. It is a great place to enjoy winter sports. The High Tatras Mountains are wonderful during the snowy winter.
If someone was visiting your country, what would you recommend seeing/doing? Any special restaurants or places they have to go?
You should not miss to see some of our beautiful castles and chateaux in Slovakia. They all have a special history to tell.
Our capital, Bratislava, is really lovely. I would recommend to take a walking tour through the old part of the city. Small streets and cafes are always welcoming. I would also recommend to see our traditional dance festivals, which are taking place during summer.
What places do you like best in NYC and why..any favorite cafes, restaurants?
Walking the Brooklyn Bridge to Manhattan, I love to see the city from this view. As for the restaurants, there are numerous, its New York City, but one close to heart would be Ootoya. I am a Japanese food lover and I know that the taste here is really authentic. I would definitely recommend this place to any selective customer.
Connect with Ingrid: http://ingrid-gregusova.healthcoach.integrativenutrition.com
Ingrid Gregus on Facebook: http://www.facebook.com/ingrid.gregus.5