Jo Detavernier, SCMP, APR – principal of Detavernier Strategic Communication
We asked Jo Detavernier, SCMP, APR – principal of Detavernier Strategic Communication – who is experienced, accredited and multilingual consultant and PR entrepreneur tell us more about his business. Jo specializes in corporate communications, B2B PR and content marketing. He likes to say that his approach to PR is accountable, evidence-based and ethical.
In 2015, Jo moved from Belgium to Austin (TX), where he has been a VP and Partner at Swyft, an Austin based B2B PR firm, till 2019. As of 2020, Jo runs his own consultancy practice called Detavernier Strategic Communication. In addition to consulting, he is an experienced trainer for C-level executives helping them communicate their messages clearly and effectively through media and presentation skills trainings.
Thank you so much for doing this with EuroCircle! How did you select this specific career path?
I worked in-house in Brussels for the Belgian postal operator (now bepost).
This was more than 15 years ago. They had consultants help them professionalize their external communications. When I saw these people at work and read their memos, I knew for myself: I want to be a communications consultant. I have been a happy consultant since.
Any interesting stories that happened to you since you started your company?
I don't have one story that sticks out. There are myriads of interesting anecdotes. Consultancy offers plenty of variety. Every client comes with a potential adventure. I think I have done everything wrong I could have done wrong in the last few years. But we learn from our mistakes.
What's the funniest mistake you made when you were first starting? Any lesson you learned from that?
I will not admit here that I had at one point ordered business cards that did not have my phone number on them. When you are fatigued, take a break and give things a fresh look in the morning.
What do you think makes your services stand out?
Consultants come in very different types and sizes.
One of my differentiators is that my counsel is evidence-based. I study what the behavioral sciences have to say about a host of communication issues and I implement that as well as I can.
This makes that when my counsel is put into practice my clients see results that outshine the outcome of alternative approaches. I don't often actually call it evidence-based when talking to clients however, I mostly talk in terms of being data-driven, which is a term that is easier understood,
Are you working on any exciting new projects now?
I have just launched a 75 minute remote media training that I am busy promoting with B2B firms.
I will also write a chapter for the new edition of the Handbook of Crisis Communication of which Timothy Coombs is the editor in chief. In my contribution I will elaborate on the ways that crisis communicators can put scientific insights on communication best practices to work
None of us are able to achieve success without some help along the way. Is there a particular person who you are grateful towards who helped get you to where you are?
I am grateful to all the partners and senior consultants in the agencies I have worked before.
Agency life can be challenging but the learning curve offered by PR agencies who are leaders in their local markets is of a value that is impossible to understate.
Have you been able to your success to bring goodness to the world?
My modest contribution to bringing goodness to the world is taking the fiduciary role I have towards my clients very seriously.
I work hard to move the needle for them and am sincere and transparent in all of my dealings with them. That might not sound spectacular, but it is not an approach shared by everybody who offers professional services on the market.
What are your "5 Leadership Lessons I Learned From My Experience" and why.
1. Habits are very important because of their compound effects. I study 5 hours a week.
That is not impressive as such, but it does amount to more than 250 hours of study a year. Year after year.
2. Don't micromanage people. Ever. Give them objectives and a high level of freedom to reach their objectives. They will be efficient and happy at the job.
3. Make sure there are enough people who you consult on important decisions that will never care to flatter you. Leaders need devil's advocates who challenge them.
4. Don't hesitate to leave your comfort zone. Comfort is anathema to growth.
5. Understand that you always need to set the right example. Your leadership talk is worthless if you let your guard down and are caught violating your own rules. Be your best self all of the time. You owe this to the people you work with.
If you could inspire a movement that would bring the most amount of good to the most amount of people, what would that be? You never know what your idea can trigger.
Every movement that needed to be started has already been started by someone.
The United States is a country that is rich enough to shoot astronauts into space yet many people lead a precarious existence. I support causes that are meant to help people in this country get affordable access to high-quality healthcare and education.

What is your favorite "Life Lesson Quote" – how that was relevant to you in your life?
Through hardships to the stars. Nothing of value comes easy.
Is there a person in the world, or in the US with whom you would love to have a private breakfast or lunch with, and why?
There are plenty of people I would love to have breakfast with. Among them are Satya Nadella with whom I would like to discuss technology and Daniel Dennett who I would like to have a talk on free will with.
HOW TO CONTACT JO:
Jo Detavernier, SCMP, APR – principal of Detavernier Strategic Communication – www.jodetavernier.com 
Jo Detavernier at LinkedIn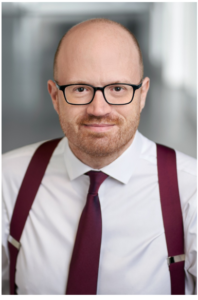 https://www.eurocircle.com/euro/wp-content/uploads/articles-member/2020/05/Austin-1024x385.jpeg
385
1024
Kaisa Kokkonen
http://www.eurocircle.com/euro/wp-content/uploads/2014/06/eclogow1.png
Kaisa Kokkonen
2020-05-31 23:03:26
2020-05-31 23:03:26
Jo Detavernier, SCMP, APR – principal of Detavernier Strategic Communication