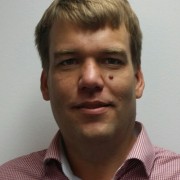 Jess, could you tell us a short story of your life i.e where are you from, what's your educational background, what do you do now and where?
I was born and raised in Minnesota to Finnish and Norwegian descendents. My Great Grandfather was born in Muonio and my mother's parents are from Oulu. One grandmother is from Tromso. I traveled most of the USA as a Construction Manager building High Rises and Hotels and then wanted to rediscover my roots so applied and was accepted to the International Business program at Haaga Helia in Helsinki and have now graduated and started a Healthcare company named TestPlus.
What do you enjoy most about Finland compared to the USA, now when you have more experience living there, how's the quality of life compared to USA or other countries/places where you may have worked/lived?
Finland is very clean. The transportation system is very efficient and convenient. People live a high quality of life.
Usually there are some negatives, what are the ones for Finland that really stand out for you personally? What do you miss most about USA?
I miss my friends and family in the USA and around the globe but Skype has been helpful.
Do you feel Finland is a good place for you as an entrepreneur/startups right now? Are there any countries expats like you might like better in your opinion such as USA or some other European countries (entrepreneurs? WHY?)
Finland is an interesting place for Startups. The location globally is excellent.
Do you go out a lot – hobbies? Or is everything about work/study right now?
It has been mostly work. Founding a startup seems 24/7. I have made time for fishing and meeting friends.
What's the economic climate like in Finland, how would you compare it to USA – especially for a start-up? Why?
Finland uses a different approach to economics. One example is that scholarships are awarded at graduation instead of prior to starting school. The Government programs have the same approach and reimburse costs. This makes it easier for bigger companies and more difficult for Startups.
How does the work/study culture differ from USA? (any aspect like clothing, customs, women, manners, food, alcohol, hygiene, schools, work etc)
There isn't a lot of variety regarding purchaces. Most places have only a few options for clothing styles, food and drinks but I have noticed more "flair" since moving here
Do you think your career/studies would be the same in the USA – or does this work better for you? Either way, please explain more.
Starting a business here has worked out well so far as TestPlus is a part of the GE Healthcare Innovation Village in Helsinki.
Is there any other advice you would like to offer new expat startups arrivals at Helsinki area? What helped you – or who helped you?? Are there any resources you would like everyone to know?
Be passionate about your business and product. There will be naysayers no matter where in the world a business is started, but if you truly believe in your product/service it can happen. This helps form the direction of a company
Tell us more about your startup – where do you want to take it?? Who are the users?? What are/were the main obstacles and what surprised you and what not?? Anything you wish to change in the Finland startup scene or venture capital/angel networks?
TestPlus is developing home health testing. Our vision is to be a global leader in providing high quality accurate products and services that are beneficial to everyone and anyone in the world.
Are you willing to help other expat owned startups even with a little advice now and then – sometimes the 30 min means more to someone one can ever imagine?
I am open to discuss and can be found on LinkedIn.
https://www.facebook.com/jess.yliniemi