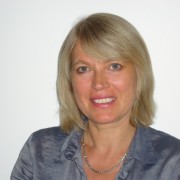 I have always been interested in Colorado as I keep hearing about its majestic nature. In fact I have only been to the airport in Denver, never been to any of the cities. Unfortunately we have not had luck in finding a great leader/team for running EuroCircle Denver/Boulder yet. I met Ulla online and since architecture and interior design is a great interest for me – not to mention that a former NY team member Anu Arponen was an architect as well – I absolutely had to interview her.
Where are you originally from? Where are you living now – since when and where did you move from?
My name is Ulla Lange and I am originally from Finland. I live in Boulder, Colorado, 15 min walk from the downtown, so not in the suburbs, although in a residential, single family neighborhood. I have lived in Boulder since 1993 and I moved here from a small town called Waldwick, in New Jersey. Before that I lived in London, New York City, Phoenix, AZ, and Boulder Colorado, which was the first town I lived in after moving to the States.
Did you move with a spouse/children?
I did move with my (then) spouse and two children.
Why did you move; what do you do?
We moved, as we had gotten tired of the congested metro New York City area, the hectic life style and wanted to experience a more outdoors oriented lifestyle. Also our children had their cousins and one set of grandparents in the Boulder area.
Initially I moved from Finland to the US, as I got married.
I am a partner in an architecture firm – not a licensed architect, but have a degree in architecture and work mainly as an interior designer.
What do you enjoy most about Boulder/Denver, how's the quality of life compared to Finland?
Absolutely, I like the fact that everything is close in Boulder and that I do not have to use my car every day, if I don't want to. There are great bike paths in all parts of the city, good public transportation, easy walking distance to stores, etc. and a real downtown, unlike many other American towns.
It is an open minded, small city, where people are very health conscious and environmentally aware. It offers great opportunities for any kind of fitness and the weather is such that it is easy to spend lots of time outdoors. We typically have 300 days of sunshine every year. Boulder also has many good restaurants, a great farmers' market and dozens of grocery stores that carry organic and locally produced produce. The university offers a variety of cultural events and continuing education opportunities.
Usually there are some negatives, what are the ones for Boulder/Denver? What do you miss most about home?
In Colorado I miss the proximity to any large bodies of water. The climate here is dry and there a very few, mainly man made lakes. I miss having a real autumn and spring – here seasons are much more blended together.
I would like Boulder to be a bit more international (and fashion conscious – although that sounds really petty and superficial).
I miss cultural events in my own language and my friends, whom I have known for decades. That has become more pronounced, as years go by.
Do you feel Boulder/Denver is safe right now? Are there any areas expats should avoid in your opinion?
Boulder feels very safe to me, although it is not crime free. I don't think there are any areas I need to avoid.
Denver is a different story altogether.
How would you rate the public transport? What are the different options? Do you need to own a car? How would you rate the healthcare?
Very good for an American city. You do not have to own a car to live in Boulder. Healthcare is very good and there are many options for alternative treatments and practices, as well as conventional ones.
Food/Restaurants/Entertainment – any comments – or recommendations are always cool.
Good restaurants. Entertainment: some live theater and dance, many good concerts, small art shows. For entertainment, Denver has a lot more to offer.
Which are the best places/suburbs to live in the city as an expat?
Just about anywhere in Boulder. Close to downtown is nice, as one can walk to many amenities. But there are also large homes further from downtown and in the surrounding areas.
Do you go out a lot – hobbies?
Not so much these days, restaurants 3-4 times a month, movie theaters, some art shows and live performances.
How do you rate the standard of housing in the city (compared to Finland or other countries you know)?
The standard varies quite a bit. There is student housing, which is rather basic and outdated, but also very nice houses and apartments which are modern and closer to standards in Finland, although there, as well, one can find many different types and standards of housing.
What's the cost of living compared to home? What is cheap or expensive in particular?
Boulder is expensive by American standards, but compared to Helsinki area, somewhat less.
What are the locals like; do you feel you mix mainly with other expats?
I have some international friends, but also American ones. I hardly consider myself an expat, as I have lived most of my adult life in the US. People tend to be open and friendly in Boulder, well educated (rated the highest educated city, most advanced degrees per capita some years ago). Tt is fairly easy meeting people and making friends
Did you have a problem getting a work visa/permit? What's the economic climate like in Boulder/Denver, is there plenty of work?
This does not really apply to me, as I got a green card right away (through marriage) and now have US citizenship (dual with Finland). There seems to be plenty of work, but it could be challenging for certain professions.
Generally speaking finding work in Boulder should not be too difficult, especially if you are open minded and are in the right industry, those being IT, things to do with sports and recreation, healthcare (especially care for the elderly), also possibly also restaurant work. My own field, architecture, is very saturated, and there is barely enough work for all the firms and independent architects and designers here. There is very little new construction going on in Boulder, but definitely a lot of remodeling work. If you are skilled in a construction trade (carpenter, electrician, etc.), your chances of finding work are most likely pretty good. Boulder's atmosphere is also very entrepreneurial and it is known for many start-ups.
How does the work culture differ from home? Is it very different working here as an architect, design, taste wise, regulations, pricing…all that..
I have only worked very little in Europe in architecture and design, so it is hard for me to compare. Design tastes have been much more traditional and decorative, but the last few years have seen a real shift towards more modern design, in buildings, furniture, etc. American s tend to work longer hours than Europeans, and Boulder is not an exception. Vacations are shorter in general, but work environments are much more casual and relaxed than in New York City, for example. Most likely the same applies to comparisons to European design firms.
Did your spouse or partner/kids have problems adjusting to their new home? What are the schools like, any particular suggestions?
This does not apply, as my spouse (then and now) is American.
Public schools are quite good in Boulder and there are several private school options, as well.
Connect with Ulla Lange:
Ulla's current job (Nov 2013): Workshop8.us
Facebook: www.facebook.com/ulla.lange
LinkedIn: www.linkedin.com/pub/ulla-lange/7/484/432
Boulder and Denver Chamber of Commerce have information for people moving into these two cities.