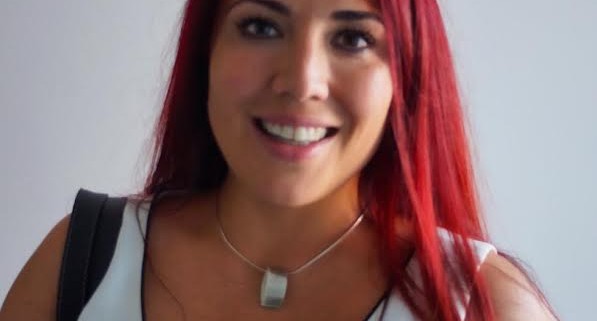 Eila Kopra – An Optimist Sees the Change From Finland to LA As An Opportunity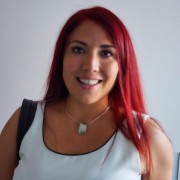 Please introduce yourself.
Hi all! I'm Eila Kopra from Finland and I'm currently living in Los Angeles for a little over two years now. I'm originally from Loimaa, Finland, but was living in Helsinki metropolitan area for over ten years prior to my move to the US.
How did you end up in Los Angeles of all places?
This is the big adventure of my life. My husband, Santtu, was offered a job from a Santa Monica based video games studio and we decided to go for it. I moved here without ever having visited the place before. Took my husband's word for Los Angeles being a spot I would love – and he was right – I do love it here!
What is the best and worst about Los Angeles?
After two years here it is still so exciting to learn new things and Los Angeles has so much to offer! I feel like I have only seen a fraction of it all!
And people! You always meet new people and learn something about their life. With so many different nationalities represented in LA, the life stories you hear are very fascinating.
Weather is one of the best things for me in LA, and palm trees as well! I specifically love that I can see palm trees on my way to grocery store. (Yes, sounds a bit weird, but it's true!)
Traffic is the worst here, but it only means you need to do more advance planning and understand you might need 15 minutes to drive somewhere, but it might as well take you 40 minutes…or an hour.
How do you find the lifestyle in Los Angeles compared to your hometown where you lived before?
One of the lifestyle differences is that people seem to go out more. That could very well be explained by the weather. I did not feel like going out for a dinner all that often in the winter time when I was living in Helsinki. It was already dark when I got out from work. Here it might be dark as well, but it is warm and therefore it somehow feels easier. Summertime is of course different in Finland as well.
How is work and how would you like to develop that career?
It's pretty exciting times for me: I just got my green card and permanent employment authorization.
I am a rare species – an evolved office angel. I am a corporate communications, project management and HR professional, with over ten years of experience in supporting C level executives in public and private companies and managing daily operations of their corporate offices.
For the past two years I have dedicated my time for finalizing my MBA studies, UCLA Human Resource Management diploma and for volunteer work here in Los Angeles. Now I'm ready to roll up my sleeves and get back to work fulltime.
Tell us more about what you do?
Since January 2015 I am a member of board of Finnish American Chamber of Commerce on the Pacific Coast with overall responsibility for public relations and events. I love what I do with them and I am proud about the events we have been arranging this year. We had a Vappu party with over 150 people attending in May, and a couple of business related events in the summer and they were huge successes. This time of the year is very exciting – we are already planning 2016 and there will be some awesome events I can't wait to tell you about!
I am also very excited about my new role as a correspondant for Amerikan Uutiset (Finnish newspaper in the US) telling westcoast stories for Finnish Americans in the US.
Workwise – how do you see Finnish being different from Americans?
Networking is something much more common here than in Finland. Other than that, I do not think there are that many differences between Finland and the US. So many companies are going global these days. This itself increases awareness of cultural differences and helps overcome them.
Do you see the differences between nationalities easily – yours vs. Americans vs. other Europeans?
Los Angeles is one big melting pot and I think it is wonderful how everyone puts up an effort to break the barriers caused by cultural differences. We have people from everywhere here and people are generally very mindful of each others. For example driving – you see as many different styles as there are different nationalities, and everyone blends in nicely despite the amount of traffic.
What is the essence of Los Angeles to you – what do you absolutely want your friends to see or feel in Los Angeles vs. Finland?
For me the essence of LA is the beautiful beach cities and Santa Monica Mountains but also the always busy downtown LA and glamorous Hollywood. I want to show all of it!
The best of Finland is the nature. I grew up in the countryside, surrounded by big forests and fields. Lappland is also a magical place. But – you haven't seen nearly all of Finland if you haven't seen cities and towns as well. I would warmly recommend my American friends to combine to their trip also a day or two in Helsinki, Turku or Tampere and one of the small coastal towns in southern or south-western part of Finland.
What do you absolutely miss from your country?
About food… I miss ryebread to the extent that I order it so I can eat it here as well. I also think that the food in Finland generally is very clean and you know what you are buying. Here I want to be more careful about what foods to eat. It feels like Americans use much more sugar and preservatives than Finns do. On the other hand, it is great to have delicious, fresh fruits and vegetables all year round.
What do you miss the most – and the least from your own country?
What I miss the most from Finland is my family; my parents and brother especially. I am very much looking forward to spending the Christmas time in Finland with them and seeing my friends as well. Skype and Facebook are an essential part of my life – they help me to keep in touch with my family and friends in a way that would not have been possible if I moved here 15 years ago.
I miss the snow to the extent that I would like to see some during my next visit. Anyhow, slush, coldness and darkness of the late autum is something I do not miss at all.
What is a typical day in Los Angeles for you?
During the weekdays I dedicate a lot of my time to Chamber of Commerce work and studies. My husband and I both love cooking, and we very often prepare our dinner from scratch. It is not an everyday routine, but we do it quite often.
During the weekends I try to get out of LA and see what more California has to offer. I love San Francisco that has a very welcoming and European feel, and San Diego is awesome as well. The San Diego zoo is the best zoo I have ever seen. Anyhow, weekend trips are not always something big; it could be drive up to mountains and hiking there or drive down to one of the beach cities, stroll by the beach and have a nice lunch somewhere.
What would be your ideal life – with no monetary issues to make it happen!
I have always loved travelling and seeing new places. My parents have always loved to travel and they often took my brother and I with them, so I was raised to be curious about everything new. I would love to learn how to sail, get a boat and travel around the world – and write a series of travel articles. If I won a hundred million dollars in a lottery I would not stop working, studuying and learning new things. Profound urge for self-development has driven me all through my life.
Would you move back to Finland fulltime?
Los Angeles has become what I consider home and I want to stay here for now. I still consider Loimaa and Finland my home as well, but at the moment I have no plans of moving back to Finland. You never know what your life is going to bring to you, though, and perhaps I will be living someplace else one day.
What has been the worst social issue to deal with in Los Angeles for you? After these years in Los Angeles what would bother you in Finland..
I am an idealist and I prefer all the people, no matter what is their gender, color or ethnic background, to get an equal chance. I was volunteering for over six months for Los Angeles Legal Aid Foundation in their Inglewood Self Help Center drafting legal documents for their clients. Los Angeles Legal Aid Foundation provides legal services for poor and low-income people in the area of Los Angeles county and often there were more people seeking for help than we could assist during the day. There is also plenty of homeless people in need of help in Los Angeles.
Looking back to my two years here, I think the process of cultural adaptation has been a very interesting journey. For example when I first came here I paid attention to how noisy it was in restaurants at the dinnertime, but today it feels just cozy that everyone is talking (and even raising their voice to get heard because it is so loud). It has also been almost overwhelming how nice, outcoming and open people are here.
What is typically American in your opinion?
What I love about Americans is that they are proud of what they have achieved, and I think they do still believe in the American dream. People are also very supportive of one another and seem genuinely happy for someone else's success. This is something you can see everywhere in here.
How to connect with you:
Facebook: www.facebook.com/eila.kopra
Website: www.eilakopra.com
Linkedin: www.linkedin.com/in/eilakopra
Twitter:@Eila_Kopra
Personal Website: https://www.eilakopra.com
Website for the Finnish American Chamber of Commerce on the Pacific Coast: 
faccpacific.com
https://www.eurocircle.com/euro/wp-content/uploads/articles-interview/2015/10/Interview-EilaKopra.jpg
720
597
Kaisa Kokkonen
http://www.eurocircle.com/euro/wp-content/uploads/2014/06/eclogow1.png
Kaisa Kokkonen
2015-10-07 16:02:38
2022-01-10 21:41:29
Eila Kopra – An Optimist Sees the Change From Finland to LA As An Opportunity