Eha Urbsalu, The Viking Beauty Secrets & Sustainable Skincare
We (finally) had the pleasure to "interview" Eha Urbsalu.
Viking Beauty Secrets Founder Eha Urbsalu from Northern Europe, where "Clean" and "Green" equals normal
She grew up in NORTHERN EUROPE and used to use local, NATURAL SKINCARE PRODUCTS made from PLANTS NATIVE TO THE AREA.  These Nordic super antioxidant BERRIES have been used for skincare and health benefits for centuries.
To be precise, Eha grew up in Estonia, which at the time was part of the Soviet Union.
At 17, she was one of the Miss Estonia winners , as well as the first and last Supermodel of the Soviet Union. At 18 she came to the US to compete at the Ford Supermodel of the World competition. Eha placed 4th and started to model around the world. But her skin started to break up in New York from all the chemicals used in the skincare products, and in the food.  Eha kept bringing skincare products from Estonia for herself and her model girlfriends  in New York. Until finally she decided to start her own skincare brand, Viking Beauty Secrets.  And the rest will be in Eha's own words..and we will share her recent VIDEO interview on climate change with Scott Amyx.
I want to add that Eha is multi-talented – actress, singer and director – but that is for another story.
What have you discovered during your research?
While spending time with my late mother who, in her 80s', still had rosy cheeks and healthy skin, I finally understood the secret was in nature. We must eliminate chemicals and return to using the nordic unpolluted ingredients native to Northern Europe and Estonia.
I know I wanted to use these Nordic "Viking" superberries as ingredients. We all know that Northern Europe is the eco-friendliest region of the world, sparsely populated, with cleanest air and cleanest soil, and highest scores on the Yale Environmental Performance Index.
What does the "Secret" in Viking Beauty Secrets stand for?
The secret is in our local ingredients grown on the unpolluted Nordic land. Viking Beauty Secrets' products are inspired by the unique nature that Nordic people grow up with. My absolute favorites are three Viking super berries: Rowanberries, Cloudberries and Sea Buckthorn.  These berries provide a megadose of antioxidants , vitamin C and give you that "I slept really well" glow. 
EuroCircle's note:  Cloudberry is the favorite berry of many Finnish people. They are hard to get – and quite expensive.
It makes a difference where the plants grow. You cannot just take a plant from Northern Europe and plant it in China, and expect the same results.
In fact, there is a quote I have from Dr. S. Dharmananda, PhD, Biology, Director of the Institute for Traditional Medicine and Preventive Health Care:
 "Plants that evolve in severe climates produce special proteins, amino acids and antioxidants that help them survive, grow, and repair, and they can convey their protective and reparative actions when applied to the skin." 
Also, "In order to survive extreme cold temperatures as low as -50°C, arctic berry species, such as sea buckthorn, cloudberry, bilberry and cranberry have developed a highly unsaturated lipid profile. Seed oils from arctic berries are enriched with α-linolenic and linoleic acids, the two essential fatty acids together constituting up to 90 % of the total fatty acids. The special fatty acid composition makes arctic berry seed oils a valuable source of essential fatty acids for both internal and external care of the skin." (www.aromtech.com)
So what differentiates Cloudberries for example from other high Vitamin sources?
For example, the Cloudberries we use, really like VERY COLD. They survive in Finland in minus 46 degrees Celsius in the winter, so when they come up in the summer, they soak up all the antioxidants , so when you harvest them in the end of the summer, they are super potent, as they are ready to survive the 9 months of winter. 
During the long nordic summers they produce extremely high amounts of Vitamins. Comparatively, 100 grams Cloudberries pack twice as much vitamin C as 100 grams of oranges. Their impressive concentration of antioxidant Vitamin E helps heal your skin and protect it from the damaging effect of free radicals. Omega-6 and omega-3 help minimize the appearance of fine lines and wrinkles. The berry is so potent that it became one of the main ingredients in our night cream.
What does "clean beauty" mean to you? 
In Northern Europe, "clean" and "green" equals the normal standard. It was disturbing to learn that, while the EU bans over 1,300 chemicals from skincare, the U.S. only bans 30. 
All of the Viking Beauty Secrets products are Greenlife Cosmos EcoCert Organic Certified.  EcoCert is the largest certifiacation agency in Europe. 
Think Dirty, a Canadian company that verifies skincare ingredients, gave Viking Beauty Secrets certified organic Day Cream the Best Moisturizer of 2019 award.
How hard is it to get the Ecocert COSMOS Organic Certificate? 
It is very difficult process and it is more expensive to use organic ingredients. But I am lucky that I found a first class scientists and laboratory in Latvia, which is one the least expensive European Union countries, so we can offer our products in a very affordable prices. I think that in the end of the day, it is definitely worth getting the certificate and I am proud of having our products organic certified. 
What's next for Viking Beauty Secrets?
Our certfied organic exfoliating face scrub with Iclandic volcanic ash and Rowanberries, is the only scrub offered in US with these nordic ingredients.  Many scrubs selling in US still use plastic microbeads, which go through the drains into icean and fish eat it and so on. Our excfoliating oil based scrub, which turns to milky lather when it touches the water, is truyly sustainable: it comes from ocean and ends uo in the ocean, and we have the Greenlife Ecocert COSMOS Organic Certificate to prove it.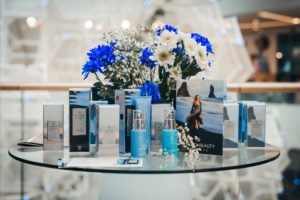 P.S. We can give a special code: EUROCIRCLE —-> 20% off entire order!
VIKING BEAUTY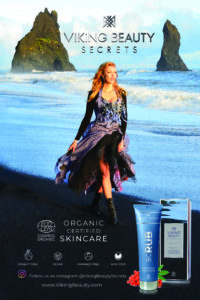 https://www.facebook.com/VikingBeauty/
https://www.eurocircle.com/euro/wp-content/uploads/articles-member/2020/05/Eha-Urbsalu-cover.jpg
514
1203
Kaisa Kokkonen
http://www.eurocircle.com/euro/wp-content/uploads/2014/06/eclogow1.png
Kaisa Kokkonen
2020-05-02 19:43:45
2020-05-03 22:19:29
Eha Urbsalu, The Viking Beauty Secrets & Sustainable Skincare