Spring Fling Cocktails @ Intercontinental Buckhead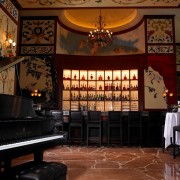 Greetings everyone:
It's almost that time again. We will have our April event on Tuesday, April 7th at 7:30pm at the Intercontinental Hotel in Buckhead. We will have complimentary appetizers as well as free parking and will meet in the lobby bar / restaurant entrance area. Like the last two events we had there, it should be a great turn-out.
See you there!!!
Salutations,
David
PS: I already have next month's venue picked out which falls on cinqo de Mayo and should be a great event as it will be outdoors on a restaurant / bar patio, weather permitting – more information to follow soon.