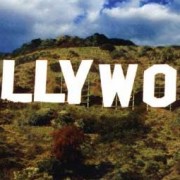 Happy New Year 2013. I am Tanya and I am going to start writing about different parts of Los Angeles. I am a realtor at Sothebys International Realty in Beverly Hills…Soon I will be hosting the kick off event for 2013. I will let you know about the date and venue. Hope to see you all.
A glimpse of West Hollywood (WeHo)
West Hollywood is a thriving, diverse community on the leading edge of culture, entertainment, and design – and is home to the internationally renown Pacific Design Center.
West Hollywood is a hip and fun neighborhood. You have a beautiful park with a playground, swimming pool and basketball courts right on San Vicente. The new library around the corner. West Hollywood offers a lot of activities for singles, couples and families with children. West Hollywood has good public and private schools.
West Hollywood hosts fantastic farmers markets and has pet adoptions throughout the year.
The uniquely compact city boasts the Sunset Strip, Santa Monica Boulevard, Robertson, and Melrose; truly Los Angeles' Mecca for fashion especially on North Robertson, fine dining, unparalleled nightlife, and the world-renowned entertainment industry.
I love to start off my morning in West Hollywood with breakfast at Urth Cafe or Le Pain. My healthy lunch spot is Lemonade, Sur on North Robertson is fun for lunch or dinner with music next door. They have the best white sangria. You can end your day with a fantastic dinner at Cecconis. I personally love their Branzino.
It can be difficult to choose! Luckily, for the next few day's it is dineLA Restaurant Week. It showcases particular restaurants in West Hollywood and surrounding neighborhoods, which in turn serve specially priced prix-fixe menus so you can explore the best that each restaurant has to offer.
Please share your favorite spots in WeHo.
Call me at 310.801.6033 if I can help you or your friends with buying, selling or leasing a home in West Hollywood or anywhere else.
Tanya Stawski
Sotheby's International Realty, Inc.
Beverly Hills
Association of Realtors®
DRE# 01918308
tanya.stawski@sothebyshomes.com
Cell 310.801.6033 Fax 310.724.7010