Istanbul is the only city in the world located on two continents and it is also a city of many worlds. A vibrant mix of the old and thoroughly modern, a place of deep devotion and true party spirit. From the calls to prayer drifting across the city to the retro beats pumping out of basement bars in Beyoglu, upmarket shopping in the designer boutiques of Nisantasi or a trip along the streets of the world's oldest covered market – the Grand Bazaar, Istanbul is place of contrasts. It's hard to describe a city with 8,500 years of history, a capital of culture, an inspiration and a true Turkish delight.
UPCOMING EVENTS IN Istanbul
There are no upcoming events for Istanbul at this time, check back later.
PREVIOUS EVENTS
Here is a listing of all the 7 previous events we have had in Istanbul. Events with pictures are noted with a camera icon.


TEAM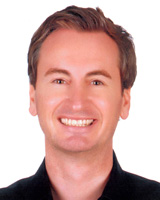 Alan Greenhalgh
Alan has over 15 years experience in business development, finance, marketing, public relations and communications having worked extensively with blue chip and entrepreneurial companies. A graduate of Business and Finance and Post Graduate of Marketing Management (Liverpool) he has found a welcoming home in the dynamic city of Istanbul.
He has lived and worked all over the world – Cape Town, Mexico City, Dubai, Moscow, France and Turkey. Working with clients from his accounting firm in Istanbul he sets up, consults and helps businesses with their corporate finance, tax and international growth, he is also the founder of the software company Kapital Online.
But it wasn't always like this – five years in London at the top of his game in the tabloid Press on Party Patrol, led to an endless stream of parties, premieres, long lunches and envelope openings. From yachts off Cannes, rally driving in Greece, dancing with Kylie Minogue in Shepherds Bush and Sophie Dahl in New York, champagne dinner with Cher and pop video shoot in Benidorm, Halloween with Count Vlad Dracula and seeing Europe through the sunroof of a limo on Gumball 3000. This is a life lived. Alan first became involved in EuroCircle by hosting dinners at a Turkish restaurant in London and now coming full circle he is doing the real thing in Istanbul and looks forward to welcoming you to the next event.
CITY INFO
A city of art, architecture, industry, history, shopping and food. The famous sights are in Sultanahmet – the Blue Mosque, Haghia Sophia, Topkapi Palace, Archaeological Museum and underground cisterns which you can reach by a tram that runs through the old city past Sirkeci, the last stop in Europe of the Orient Express. You will find among the dynamic and chaotic city life idylls of rest along the Bosphorus and in the city's many small parks. Ferries crisscross the busy waterway linking the European side to Anatolia and especially to Kadikoy which has many markets, churches, fish restaurants and bars. The area of Atasehir on the Anatolian-side is developing rapidly to become a huge financial and residential centre. The Princes' Islands which take one hour by boat but go back a century in time with their horse-drawn carriages and fading opulent Ottoman houses. Football is followed fervently, tea is dished up in glasses, water pipes are smoked and politics dissected over games of backgammon in tearooms. In the hot and humid summer months the action moves to the shoreline's open air clubs and upstairs terrace bars which are the only chance of cool at night. Winter months of January to March can see snow in the city after which the colourful tulips bloom before the long hot summer and rainy autumn. Napoleon once said, "If the whole world was a single country, Istanbul would be the capital."
DIRECTORY
LANDMARKS
TIPS/TODOS
FORUMS