The term 'The Big Apple' was coined by touring jazz musicians of the 1930s who used the slang expression 'apple' for any town or city. Therefore, to play New York City is to play the big time – The Big Apple. There are more Irish in New York City than in Dublin, Ireland ; more Italians in New York City than in Rome, Italy and more Jews in New York City than in Tel Aviv, Israel ….! New York can be anything you want it to be. Countless people have pinned their dreams on NYC, thrown caution to the wind and wish for the American Dream to come true. If you can make it in New York City, you can make it anywhere. The real New Yorkers are tough, witty and quick on their feet but they have a big heart! And they WALK a lot…we like that as Europeans! It is a city many Americans consider un-American. If any members are interested in providing articles about New York or any other topics, email Kaisa at kaisa(at)eurocircle.com
UPCOMING EVENTS IN NEW YORK
There are no upcoming events for New York at this time, check back later.
Last 5 posts on the New York Forums (members only)
480 PREVIOUS EVENTS IN NEW YORK
Events Legends: Music/Concert Charity Event Movie Screening Event Photos
2014 – Events Listing
2013 – Events Listing
2012 – Events Listing
2011 – Events Listing
2010 – Events Listing
2009 – Events Listing
2008 – Events Listing
2007 – Events Listing
2006 – Events Listing
2005 – Events Listing
2004 – Events Listing
2003 – Events Listing
2002 – Events Listing
2001 – Events Listing
2000 – Events Listing
1999 – Events Listing
NEW YORK TEAM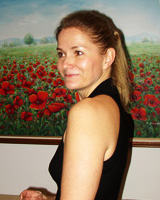 Kaisa Kokkonen, EuroCircle Founder has been in the USA from May 1992. The first 12 years as an Associate Director of Marketing at Ernst & Young's International Tax Law Department. As a former lawyer, she have several years of work experience from her native country Finland in banking, insurance and the Finnish courts.
Kaisa founded EuroCircle after years of talking about with Cindy Willson and Eric Faltraco who both pushed her to do something about it. The hardest part was coming up with an original name that nobody was using. It took months because she didn't want to be a copycat.The first event took place at City Hall Restaurant on Monday, Jan 11 1999.
Kaisa likes doing lots of different things: reading, movies, good food, wines, traveling, opera, spending time with her family in the Finnish countryside, walking, and nature, helping with good causes… The list of things that she'd like to do is really, really long. She works full-time with Gary Spirer's QuestionMine.com and EuroCircle which leaves her no free time. Work – Start by doing the necessary, then the possible and suddenly you are doing the impossible. Life – Life is 10% of what happens to you and 90% of how you respond to it. Change – A good way to change somebody's attitude is to change your own.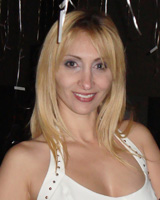 I joined EuroCircle in 2008 as most people do: a friend invited me to an event and I've stayed a member since. I loved the atmosphere, the people, the mix of cultures and interests. My immediate impulse was to promote EuroCircle in the Bulgarian community with a dedicated event. Kaisa welcomed the idea and so the Lipstick Jungle event came about. Throughout 2009 we brought Irish, Greek, Italian, and Romanian parties to the mix. In addition to the country-specific events, I enjoy black-tie cocktails and my personal favorite Ballroom and Latin Dance Showcase.
I am a Broadway producer with two shows in development. "The Cotton Club" is intended to premiere in the fall of 2012. "The Last Nights of Pompeii" is a Vegas-style spectacle based on Edward Bulwer-Lytton's classic book. Both are large-scale productions designed to be long running mega-musicals.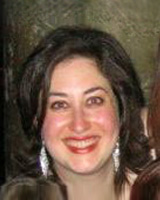 I caught the travel bug when I was younger traveling across the US with my parents. In college and after I have traveled to over 34 countries and I hope to make the 100 country club one day.
I work for Questionmine.com and I live in New York City. I was introduced to EuroCircle in 2005 and have made many wonderful friends through my involvement. I run EuroCircle in New York.
CITY INFO
With the US economy as unstable as it has been for a few years, one would think a cheap(er) trip to New York would be more than possible. And, well it IS … just don't expect big changes. There are plenty of ways to enjoy the city, with options for just about every budget. Finding deals just takes a mix of forethought and creativity. If you have an unlimited budget, you will have no worries. The sky is the limit and you can find pretty much anything where to spend your money. If you have a budget like most people – and no friends to stay with – I highly recommend using either PriceLine.com, Hotels.com, IStopOver.com, B & B etc. You can get incredible deals if you have any luck. The average hotel room costs in Manhattan is around $238 (plus lots of taxes). You should be able to find a decent place in Manhattan for about $100 per night if you do your home work.
DIRECTORY
Bishops & Barrons
Bar

View Profile
LANDMARKS
TIPS/TODOS
MUSEUMS: Several New York Museums have a permanent pay-what-you-wish policy (including the perennial favorites The Metropolitan Museum of Art and the American Museum of Natural History). That means you can pay for example $1 instead of $18 which may be the suggested admission fee. The Guggenheim's policy is public and the temporary pay-what-you-wish applies Saturday afternoon from 5.45 pm to 7.45 pm. Most people pay $1. EAST VILLAGE & LOWER EAST SIDE: A completely different experience is to wander around in the East Village. If you like to refresh your memories from Ukrainian and Russian cooking, there is a small place called Streecha. It is a basement Ukrainian spot open only 10 am to 4 pm on Fridays, Saturdays and Sundays. You can have an excellent cup of borscht, a couple of dumplings and stffed cabbage for $5. A bargain! A friend of mine recently told me about Lower east Side Business Improvement District's excellent podcast. Apparently the organization offers free tours led by 5 live guides April through November. The podcast will tell you about the intricate details of amazingly ornate tenements; tells you about Sender Jarmulowsky, a Russian banker whose name on his 12-story bank building at Canal & Orchard Streets; the podcast even leads you the elegant Roasting Plant Coffee Shop. The podcast tour ends at the Katz's Delicatessen. You are somewhat close-by to South Ferry and the Staten island Ferry, a free ferry ride with views of Statue of Liberty. Statue Cruises, which takes visitors to Liberty Island would cost you $12 (2011). Of course you don't get to stop at the Statue of Liberty or Ellis Island either. However, there is usually no line and you can for 24 Hours. The roundtrip will take you about 1 hour. UPPER WEST SIDE: My personal favorite in NYC since I lived there for so many years. I don't like the touristy area around the Lincoln Center/Time Warner Center even if it has it highlights with architecture, overpriced restaurants etc – and I did love going to the Metropolitan Opera as well as to the New York City Opera and Ballet. When you walk into the 70s and 80s there is so much more to see and feel. Fairway Market at 74th/Broadway, a great place for any foreigner to see and visit within walking distance. During the warmer months you could pick up a picnic and head down to the Hudson River, where you can walk along the water all the way from 50s to upper 80s. It will go longer in the near future without any breaks. Or you could go to the Central Park which is close by – from 59th Street all the way up to 107th Street. There are numerous restaurants worth checking on Upper West Side from cheap Israeli style Hummus spaces to a fantastic Vietnamese establishment Saigon Grill. For Europeans missing great Cafe's – head to Cafe Lalo (featured in the movie You've Got Mail) and ask for a scone with clotted cream and mango butter. They have unbelievable selection of desserts, alcoholic drinks and international style breakfasts. The music played is usually classic or jazz which is very nice. There is Good Enough to Eat just around the corner with fantastic home-made biscuits, carrot cake – and huge lines for brunch. For authentic Jewish deli head to Barney Greengrass on Broadway at 87th – right next to the Popoover Cafe sells the best popopvers ever with strawberry butter!