Vienna's amazing historical face is easily recognised: grand imperial palaces and baroque interiors, museums flanking magnificent squares and, above all, the Hofburg – where the Habsburg rulers lived, loved and married into empires..However, it is also one of Europe's most dynamic urban spaces. MuseumsQuartier houses some of the world's most provocative contemporary art behind a striking basalt façade. A courtyard buzzes on summer evenings with throngs of Viennese drinking and chatting. The city of music greats such as Mozart, Beethoven, Haydn, Schubert, Strauss, Brahms, Mahler and Schönberg is also the Vienna of Falco, who immortalised its urban textures in song. The 'blue' Danube cuts a path just to the east of the historical centre and the Wienerwald (Vienna Woods) creates much of Vienna's western border making Vienna a capital with a great outdoors.
UPCOMING EVENTS IN Vienna
There are no upcoming events for Vienna at this time, check back later.
PREVIOUS EVENTS
Here is a listing of all the 87 previous events we have had in Vienna. Events with pictures are noted with a camera icon.


TEAM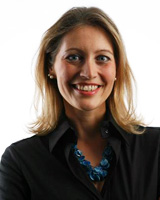 Ursula Weixlbaumer
I first got in touch with EuroCircle in Chicago, where I lived for 3 years. I made great friends there and EuroCircle made my social life so much easier. I am now back in Vienna and run EuroCircle with my friend Tom here.
We want to provide a platform for people to meet and have fun in our monthly events – come join us!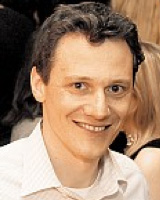 Thomas Lepere
I first got in touch with EuroCircle at Chicago. A lot of people, which I met on the events, became friends and made me immediately feel at home. As I moved to Vienna a very good friend, who I met at the EuroCircle Chicago, introduced me to Maria and Leyli.
After we met a couple of times, we decided together to launch the Vienna Circle.
CITY INFO
DIRECTORY
LANDMARKS
TIPS/TODOS
FORUMS