At first glance, Milan (Milano) can appear like a city with no obvious soul. But Milan's style and, yes, substance, are more than skin deep. Fashion and finance aside, Milan's other religion is, what else, calcio (football). The city is home to both AC Milan and Inter, two of Italy's top teams, and passionate crowds pack San Siro stadium on Sunday in season. The city is at its hottest – weather-wise – in August, when locals take holidays, and many places close; though it can provide a tranquil alternative to the crowded coast. Armani,Pucci, Gucci and many more took off on Milan's runways. Fashionistas shop at the designers' flagship stores in the Quadrilatero d'Oro (Golden Quad). Milan is also the world capital of furniture and homewares (the beanbag is a Milanese brainchild), and a hub for risk-taking contemporary art. By night there's a fabulous aperitivi scene (extended 'happy hour' with platters of bar food laid on) and an avant-garde theatre scene in addition to regular hot clubs.
UPCOMING EVENTS IN Milan
There are no upcoming events for Milan at this time, check back later.
PREVIOUS EVENTS
Here is a listing of all the 127 previous events we have had in Milan. Events with pictures are noted with a camera icon.


TEAM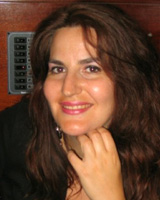 Anna Scalzi – MILAN EUROCIRCLE LEADER
I was born in South Italy. After graduation in Milan, I became one of the youngest lawyers in Milan in international relations. I worked almost 20 years with prominent international law firms in Milan, England and USA. Since 2000 I have had my own boutique international law firm combining personal attention with global expertise.
I also lived in New York and in London. In London – with Master in Internet Law – I discovered the great potential of the social networks. Once back in Milan, I found EuroCircle for the first time in 2003. At that time EuroCircle was one of the pioneers of the social networks scene in Italy.
Since then my international contacts rose and my firm, with headquarter in Milan, has developed standing relationships with leading law firms throughout Italy, Europe, America, Asia, Africa and Australia.
According to my nature, I love to socialize and making friends. I like to meet people, to relate with them and to help others in their needs. I would like EuroCircle would grow with other people's experience and with their ideas.
Ready to start new EuroCircle events in Milan, I am looking forward to meeting you soon.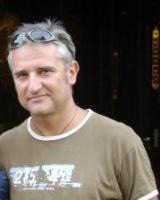 Gio Terzi
I work as an IT engineer, but my job has always left me a lot of free time for activities connected to international contacts and foreign languages. I am fluent in English and Portuguese, I speak good Spanish and also some German and French.
I have traveled extensively in Europe, Asia, Central America and Brazil, visiting 59 different countries.
In 1995 I organized a summer university for AEGEE Milano. As a web content editor, I wrote a web guide about Milan.
I joined Eurocircle in 2004 and I organised my first event in 2006.
I have lived here my whole life, I know the best resources about my city, and surely its best kept secrets!
**2012 update: Anna Scalzi is the leader of the EuroCircle Milan team. Gio will stay involved when/if he has time due to his other activities.
CITY INFO
DIRECTORY
LANDMARKS
TIPS/TODOS
FORUMS