City info coming soon
UPCOMING EVENTS IN MALAGA
There are no upcoming events for malaga at this time, check back later.
PREVIOUS EVENTS
Here is a listing of all the previous events we have had in malaga. Events with pictures are noted with a camera icon.


MALAGA TEAM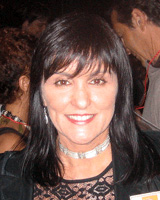 Originally born in the UK, I have been living and working in malaga, Spain since 2003. I am the founder of Spain's largest Speed Dating company – DateClub. We offer opportunities for singles to meet in a variety of safe, comfortable settings, including Speed Dating, parties, dinners, wine tastings, and more.
I love to organize and lead events, as well as meet new people and help them to network. I'm on a mission to educate singles that they don't have to spend a lot of money to meet other singles, and that people who attend singles events are professionals with busy lives who are tired of the bar scene, not geeks or losers! I really enjoy making a positive difference in people's lives!
Planning events is second-nature to me and now I have the opportunity to use my passion for marketing and planning events to promote the EuroCircle brand in Spain. I'm looking forward to hosting a variety of select, social events for EuroCircle and helping to grow the numbers in the malaga circle.
CITY INFO
DIRECTORY
LANDMARKS
TIPS/TODOS
MALAGA FORUMS