Its architecture is beautiful, but there's no Colosseum, no Eiffel Tower, No Big Ben, no Gaudí-inspired zaniness to photograph and then tell everyone back home, 'this is Madrid'. But this city interesting in its own way. It's often said that Madrid is the most Spanish of Spain's cities and it is indeed Europe's most passionate city writ large. It offers you astonishing art galleries, amazing nightlife, fashion, an exceptional live music scene, an abundance of fine restaurants and tapas bars, and a population that's mastered the art of living the good life. Madrid has all of them in bucket loads.
UPCOMING EVENTS IN Madrid
There are no upcoming events for Madrid at this time, check back later.
PREVIOUS EVENTS
Here is a listing of all the 101 previous events we have had in Madrid. Events with pictures are noted with a camera icon.


TEAM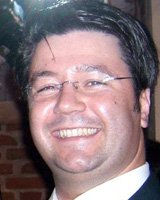 Cesar Parra
The Canary Islands is my home and I live in Madrid. I have lived and worked in the U.S, U.K, Germany, Spain and speak fluent Spanish, English and Italian. I have also visited most of the Western European countries. Italy and France are without a doubt my favorites. I have been with Eurocircle since 1998 and I had the opportunity to enjoy the foundations of the club with Kaisa and Victor. I like to be close to the people that want to be surrounded by a mix of people with international exposure and with global interests. Eurocircle is such a great experience independently of the country the circle is.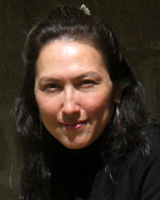 Carmen Villanueva
Carmen is Peruvian and since 2009, Spanish too. She is a Certified Public Accountant with postgraduate studies, both at the PUCP-Lima. In Lima she worked for several years in auditing and accounting in companies of different sectors including banking, and collaborated as an assistant teacher at the PUCP Business Administration and Economic´s Faculty, before she moved to Spain. Here in Spain, she got a Bachelor in Business Administration. She also has made Master Studies in Business Administration and Phd Studies in Accounting. In Madrid Carmen started working in the banking industry first at the commercial area, then administrative and now with information technologies. She lived by short periods at the Canary Islands, Paris and the South of France.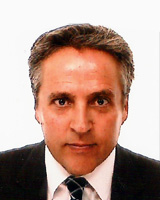 Adam Satir
Adam maintains residences in both Spain and the USA although most of his time these days is spent in Spain. While in Spain he lives between Segovia and Madrid. Adam has spent most of his adult working life in the financial services sector and particularly the banking side. Adam then started PosEcon Business Promotions and began the task of 'creating synergies through economic cooperation'. His company facilitates business between Europe and USA focusing his efforts on transactions that help the two learn about each other. It's all about creating a positive economic environment and bridging the gaps we're always coming across in business these days.
CITY INFO
DIRECTORY
LANDMARKS
TIPS/TODOS
FORUMS