Capital of the Gauls during the Roman Empire, a flourishing center during the Renaissance and the reign of the Italian bankers, adulated for centuries by all the courts of Europe for the excellence of its silks… And even today, the city still boasts Roman amphitheaters, Renaissance townhouses, its unique traboule alleyways and a historic and architectural legacy that is listed as a World Heritage Site by UNESCO. Let your feet guide you.
UPCOMING EVENTS IN LYON
There are no upcoming events for Lyon at this time, check back later.
PREVIOUS EVENTS
Here is a listing of all the previous events we have had in Lyon. Events with pictures are noted with a camera icon.


LYON TEAM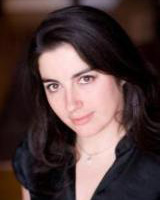 Audrey Julienne
Audrey Julienne is an independent marketing expert who helps companies and brands navigate the online marketing, content and social media seas.
Through a successful career both in agencies and as a marketing manager for a $20 million brand in the US, she acquired a solid grasp of all promotional tactics, both on and off-line and their relevance to one's objective and situation.
In 2008 Audrey created Raison d'Etre, with the objective of bringing her corporate level knowledge and experience to the small business industry.
After four successful years running Raison d'Etre in Philadelphia, PA. Audrey opened, in 2012, Raison d'Etre's French office in Lyon, France.
Audrey is also the voice behind the blog OhLittleAudreySays http://www.ohlittleaudreysays.com and she defines herself as a "freedom-hungry, social media addict entrepreneur; moonlighting as a ballroom dance instructor."
CITY INFO
DIRECTORY
LANDMARKS
When admiring Lyon from the top of Fourvière hill, one is struck by the city's harmonious blend of past and present, its western hills and eastern plains,
the lively Saône and the majestic Rhône, the dense city and the nearby countryside. Let yourself be seduced.
TIPS/TODOS
Life in Lyon is set to the rhythm of an events calendar overflowing with thrilling, fascinating events, season after season, year after year: age-old traditions
adapted to contemporary tastes and new international gatherings, cultural and sporting events, international conferences and much more…
In its streets, at the Cité internationale, at Eurexpo, at the Halle Tony Garnier and in the Gallo-Roman amphitheaters of Fourvière, the city of Lyon welcomes all talents and fosters creativity.
LYON FORUMS