Which is the real Washington? The one with marble, monuments and museums in the shadow of the Capitol dome. Great restaurants, wild clubs. More culture with the Smithsonian, the Kennedy Center, the Folger etc than a city this size needs, plus a National Mall that's the front yard and public podium of the American people. The other version of Washington is where too many wake up to a morning-after hangover of the American dream, poverty and drug adicts float above the fray, and the federal government seems to turn a blind eye to its own home. It may be high crime in some areas, but it is a beautiful city – and not a big city. A global capital that's local enough to love. A great time to visit is when the cherry trees blossom early in the spring.
UPCOMING EVENTS IN WASHINGTON DC
There are no upcoming events for Washington dc at this time, check back later.
PREVIOUS EVENTS
Here is a listing of all the previous events we have had in Washington dc. Events with pictures are noted with a camera icon.


Washington, DC – Dec 31
Washington, DC – Dec 15
Washington, DC – Dec 05
Washington, DC – Oct 23
Washington, DC – Oct 20
Washington, DC – Sep 18
Washington, DC – Jul 13
Washington DC – Jun 30
Washington, DC – Jun 30
Washington, DC – Oct 20
Washington, DC – Jun 26
Washington, DC – Jun 05
Washington, DC – Apr 24
Washington, DC – Apr 18
WASHINGTON DC TEAM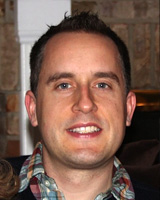 Brian was born and raised in Chicago of Polish and Irish decent (dangerous yes, he can drink and hold it too) and maintains dual-citizenship with Ireland. He is very in tune with global cultures and people as he has many friends from and living abroad and has traveled internationally fairly extensively especially around Europe. Brian did the whole six week Europe back packing stint, worked in the UK, and has visited Scotland, Spain, and Brazil more times than he can remember (the former may have been due to the Scotch). He speaks a little of a lot of languages but is still trying to improve his Spanish and Portuguese. Brian moved to the Washington DC area in 2007. He is now married to a beautiful Brazilian women (eat your heart out Tom Brady) and has two adorable kids (1 and 3).
Brian was an on again off again member (thanks to consulting) of EuroCircle in Chicago but was always fond of meeting and networking with the international crowd. Since 2008, Brian has been very busy rapidly expanding his business where he is one of the partners of LA Boxing (the world's largest boxing, kickboxing, and mixed martial arts gym) in the DC Metro area where his company operates six locations.
CITY INFO
DIRECTORY
LANDMARKS
TIPS/TODOS
FORUMS