Reveling in more than 300 days of sunshine a year, Phoenix is searing hot desert in summer – think above 110°F (43°C) – but balmy days prevail in winter. There are major museums, top-notch professional sports, a cornucopia of excellent restaurants, nonstop nightlife, superlative shopping and – oddly enough for a desert – world-class golf. Most Europeans will think about John McCain, kidnapping news, immigration issues but still consider this city as a great option to retire for winter months.
UPCOMING EVENTS IN PHOENIX
There are no upcoming events for Phoenix at this time, check back later.
Last 5 posts on the Phoenix Forums (members only)
23 PREVIOUS EVENTS IN PHOENIX
Events Legends: Music/Concert Charity Event Movie Screening Event Photos
2014 – Events Listing
2013 – Events Listing
2012 – Events Listing
2011 – Events Listing
2010 – Events Listing
2009 – Events Listing
PHOENIX TEAM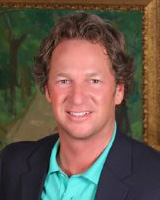 Jeff Jessup
Hello I am happy to be the Host for the Eurocircle Phoenix. I started this chapter last year after enjoying Eurocircle San Diego for over a year before moving to the Valley of the Sun.
My family came to the U.S from England and I am 3rd genertation. More recently I have two daughters and we have spent many summers in Moscow, Russia. During my time in Russia I realized most of clients are European. I have been in Real Estate many years as Broker and worked with mostly europeans from the Fishing Industry in Seattle.
Being a golf professional in the past I am now enjoying Scottsdale and have been able to travel around the world and played some of the top golf courses from St. Andrews to Teeth of the Dog in the Dominican. Please if you get a chance come visit us at Phoenix Eurocircle and I hope to meet many of you soon.
CITY INFO
DIRECTORY
LANDMARKS
TIPS/TODOS